Your Partner in IOS App Development
iPhone, Apple Watch, iPad & Universal Apps
Questions? Contact us now!
Health Apps
HIPAA-compliant health apps are our specialty. From strategy to perfectly executed healthcare app, Technology Rivers has got you covered.
MarketPlace Apps
Create an online marketplace for your audience. Payment integration, quotes, messaging, promo codes, product strategy – our team can do it all!
Social Apps
Whatever you can imagine, we can create. At Technology Rivers, we don't just develop high-quality applications – we engineer shareable experiences.
Questions about your project idea?
Just ask your question in the contact form above, filling in any relevant project details so we can get an estimate started.
Our team can help you determine the strongest need of customers and the market, which can serve as a guide to product strategy. There may be new ideas that could emerge on current technologies that we can also help you identify!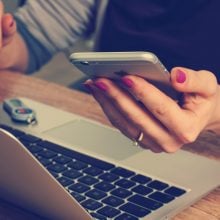 Not sure if investing in an iOS app is right for you?
The demand for apps is not only high but also projected to rise sharply – and the same goes for iOS Apps specifically.
Apps have revolutionized our interactions with various devices. Given the high number of smartphones, tablets, and other intelligent devices in the world, it is vital for firms to create new application software to remain popular and relevant to their customers.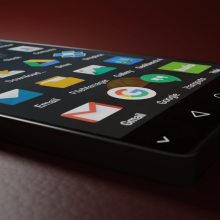 Need to go beyond iOS now or in the future? 
No problem. We offer Cross-Platform Hybrid Mobile apps for Android and all other platforms and operating systems, using all the current tools.
At Technology Rivers, we understand the importance of cross-platform applications, both from a business and technical perspective. We guide our customers through the entire app development process, including guidance on platform and development approaches.
Your Success Is Our Top Priority
Technology Rivers is a DC based software development agency that focuses on creating software solutions for startups and growing enterprises who don't have a technical background in software application development, but want to create high-quality software without breaking the bank.
Our experienced team of product managers, developers, designers, and analysts work with you to help you envision, design, and create beautiful software products.