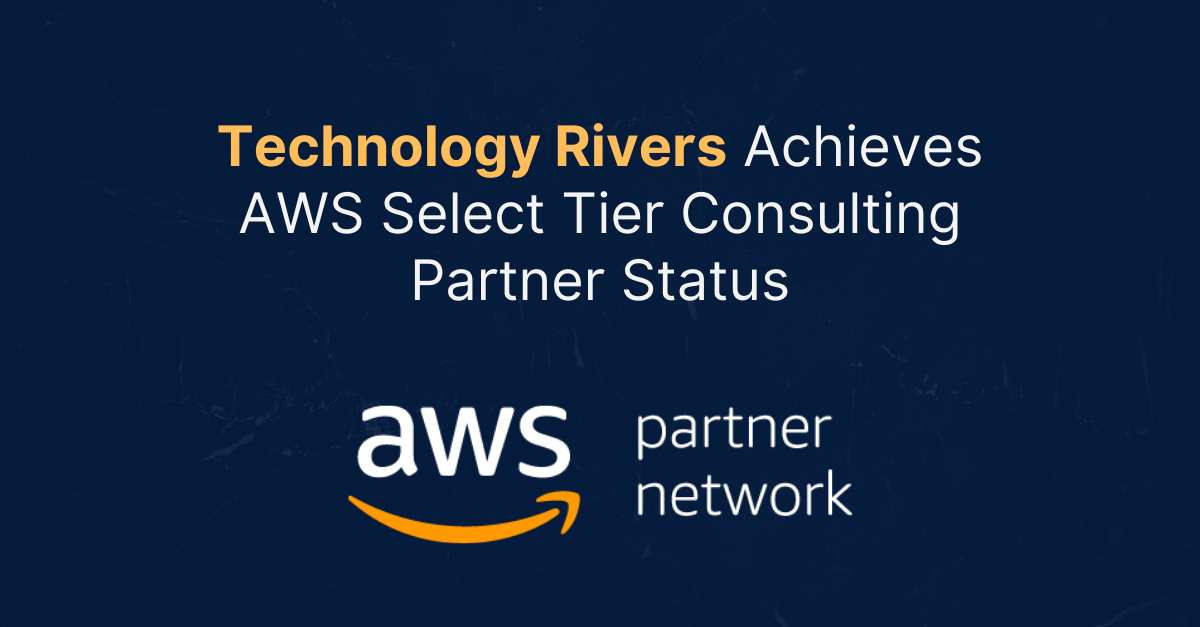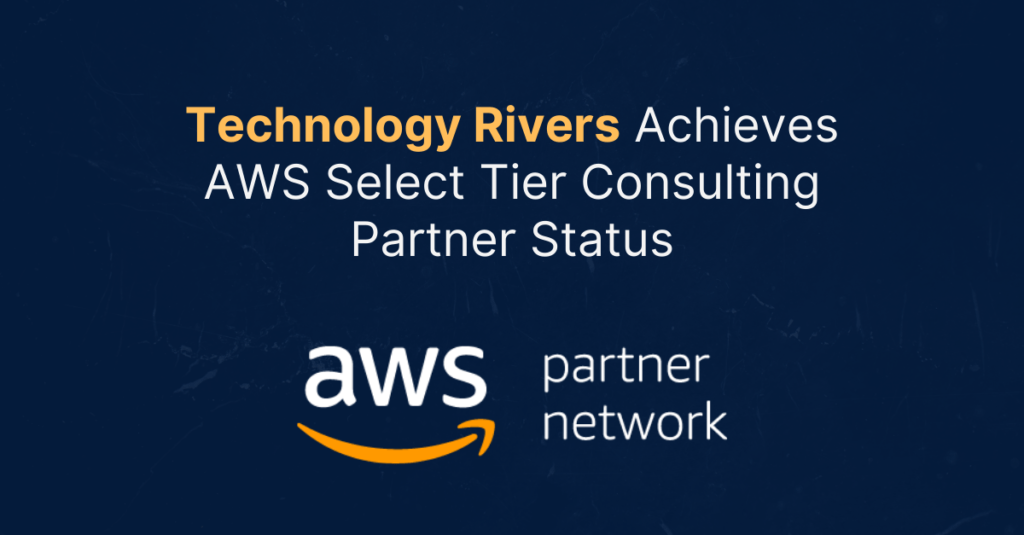 We are thrilled to share that Technology Rivers has achieved Amazon Web Services (AWS) Select Tier Consulting Partner status. We were awarded this status in March 2021.
AWS Partner Network (APN) is the global partner program for Amazon Web Services (AWS). As a Select Tier Consulting Partner in the AWS Partner Network, Technology Rivers joined a selective group of cloud consulting partners that went through an extensive selection process to become a partner. AWS partner network consists of IT services firms that have proven that they have the knowledge and experience to help customers build solutions on the AWS platforms.
‍The AWS Advanced Consulting Partner certification is a highly-valued status awarded after meeting rigorous requirements, including extensive experience in deploying customer solutions on AWS, a high level of expertise, and a strong team of certified technical consultants. AWS APN Select Tier partnership requires companies to have minimum criteria, including but not limited to:
AWS Certified Professionals
AWS Accredited Professionals
Active Customers with minimum revenue requirements
Technology Rivers received this status due to its strong customer references, proven capabilities and expertise with certified and accredited professionals that have expertise in highly complex and heavy usage applications.
We are excited about our AWS partnership and looking forward to jointly helping our customers determine the right cloud technology solutions.
To know more about our cloud services, check out our Cloud & DevOps services page.
Our AWS Cloud Capabilities
Technology Rivers have extensive experience creating cloud-based web and mobile applications, for different industries including HIPAA software for healthcare companies. Our team has used many different AWS services and has proven expertise in cloud development, migration and DevOps. Some of our cloud services include
Cloud Migration (On-Premise, and Private Cloud to AWS)
HIPAA Cloud Architecture, Development, and Deployment
Cloud Strategy (including Hybrid Cloud strategies)
Cloud Architecture
Cloud-based Application Development
DevOps
Kubernetes
Cloud Application Assessment
Cloud Security Assessment
Contact us for any of your AWS needs.