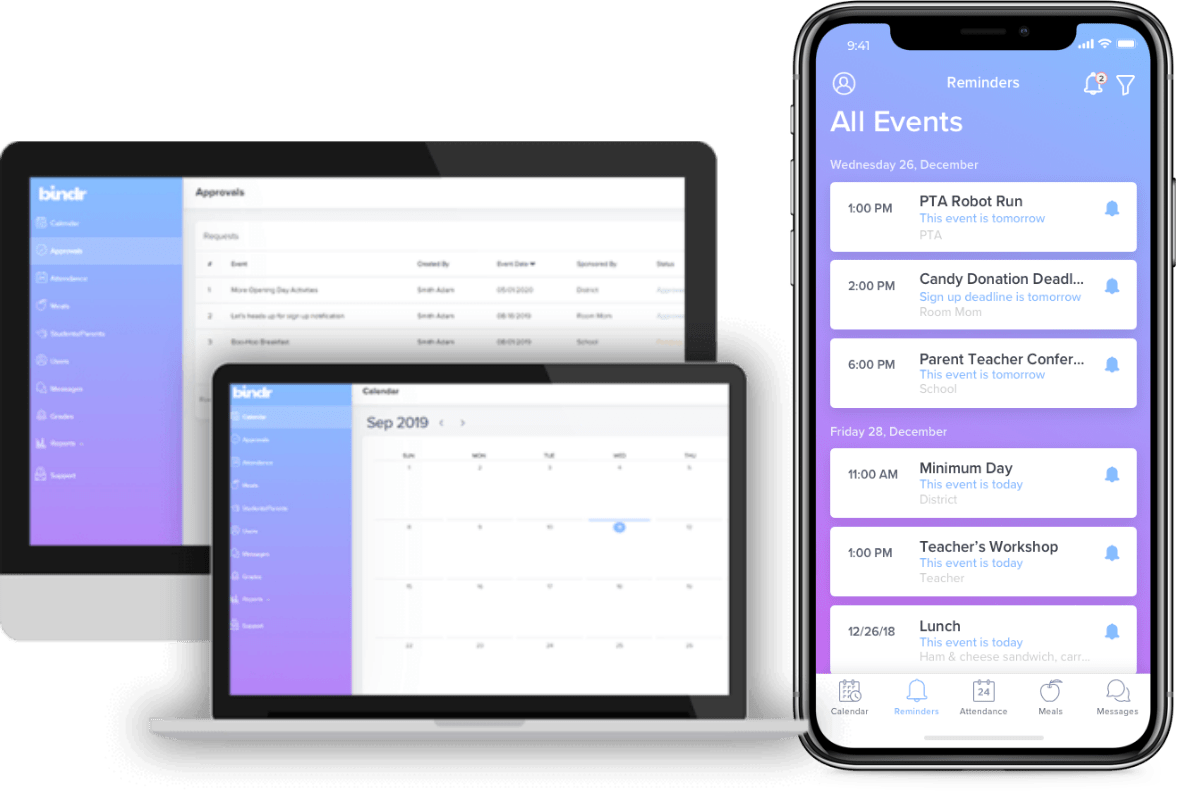 Bindr – Parent Teacher Communication Platform
Bindr is a parent-teacher communication platform that allows parents and teachers to share information easily. It includes events, absentee requests, lunch menus, and more. Bindr keeps events and relevant information organized for parents, resulting in more engagement, less confusion, and less stress!
Bindr platform includes a mobile application and a responsive web application.
Parents can now get reminders so they never miss any school events.
Schools and teachers can also add meals to keep parents in the loop and message to keep them informed regarding any information. Parents, on the other hand, can request absences, early pickup, or late drop off for each kid.
Attendance Notifications | Parent-School Communication | Events and Meals Calendar | Reminders and Notification
Amazon AWS | React JS | Node JS | MongoDB | Typescript | Firebase | React Native