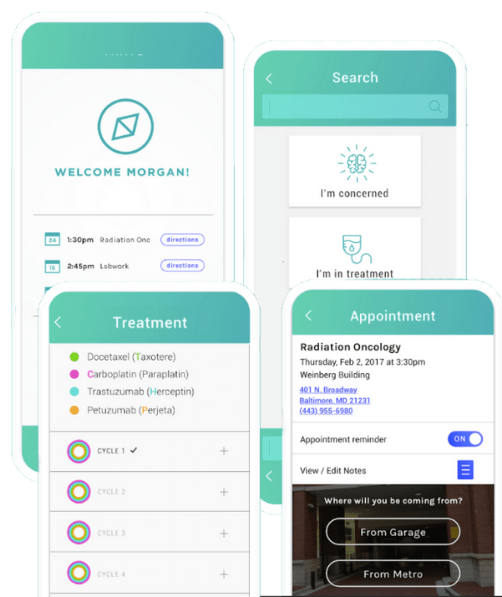 This Breast Cancer App guides and educates breast cancer patients through diagnosis, treatment, and beyond. This app is a HIPAA-Compliant Cross-Platform Hybrid mobile application for patients to simplify their treatment journey.

Our work and app functionality includes but not limited to
This breast cancer application keeps track of patient's upcoming breast cancer appointments. This app also accesses information on the diagnoses and goals of therapy, including all of the drugs a patient will receive and how long each one will take. It submits surveys on key symptom areas and has a note-taking feature to note topics they want to ask their doctor or nurses later on.
Breast Cancer App is a Cross-Platform Hybrid Mobile application for Breast Cancer patients.
Patient Treatment Roadmap | Track Treatment Progress | Manage Breast Cancer Appointments | Manage Notes | Explore Breast Cancer Information curated by Clinical Expert | EPIC Integration | Login with John Hopkins | HIPAA Compliant
React Native App (iOS and Android) | ReactJS | Responsive Web App | Amazon AWS Cloud | Postgress Database | ExpressJ | NodeJS