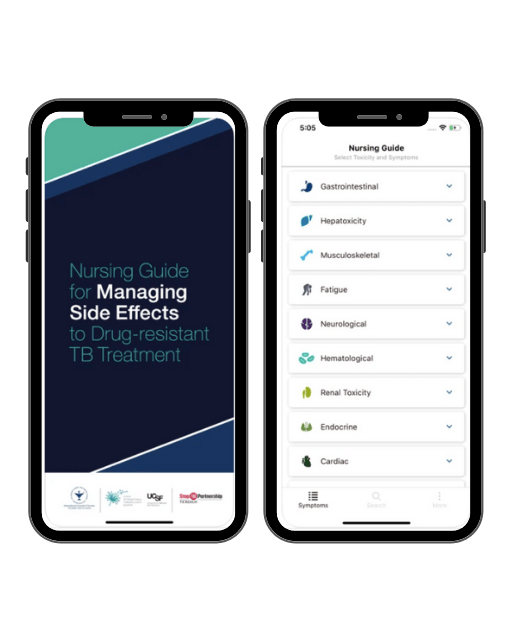 Multilingual Nursing Guide
This Multilingual Nursing Guide Application was created for use by nurses and physicians in their role caring for patients with tuberculosis (TB) and drug-resistant tuberculosis (DR-TB). The app was specifically developed to provide a resource that can help caregivers identify and assess complex side effect symptoms early enough to intervene and improve patient treatment completion.
The guide content for this application was compiled by healthcare organizations including the International Council of Nurses (ICN) in response to a need for a practical resource to help assess for and respond appropriately to side effects. This application is currently available on both Google Play and the Apple App Store, and is multilingual, supporting English, Russian, French and Spanish languages.
Functionality and Features
Application functionality and features include but not limited to
Multilingual support
iOS Mobile App
Android Mobile App
Symptoms identification
Medication-related side effects
Nursing assessment and interventions
Assessment methods and screening tools
Search

We specialize in making apps for entrepreneurs and businesses of all sizes. Do you have an app idea that's finally ready to launch? Let us help get it done!