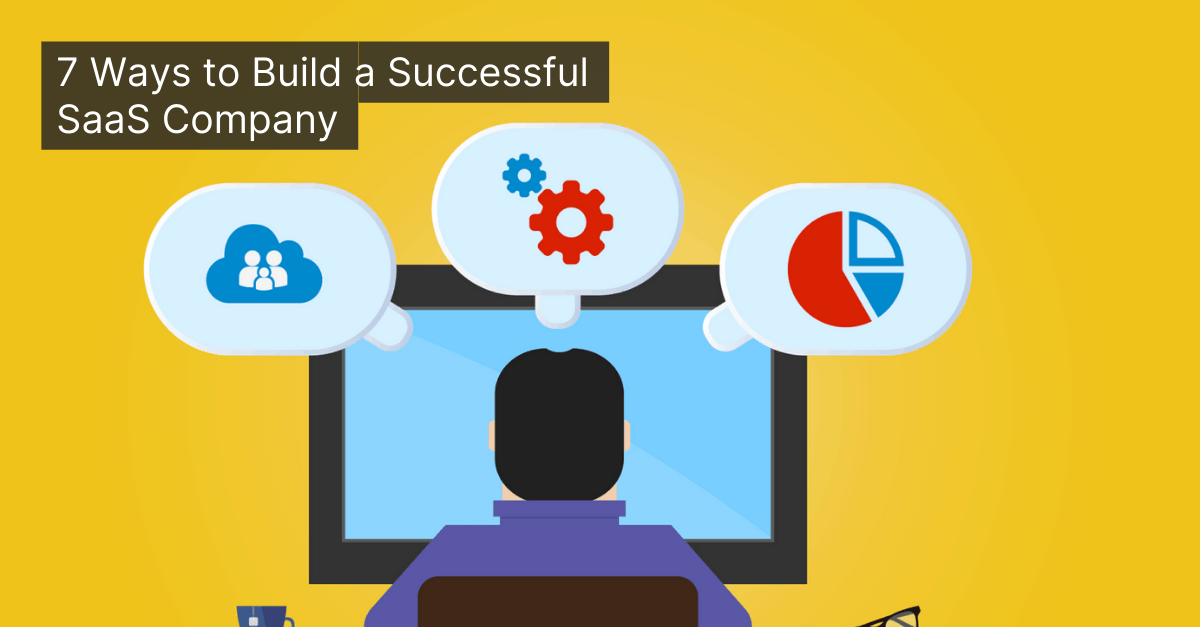 Blog » 7 Ways to Build a Successful SaaS Company
Building and maintaining a successful SaaS business isn't easy. While the idea is important, proper execution is vital. Most SaaS applications are multi-tenant applications where a single instance of the software is used to store and support multiple customers. One such example is Salesforce CRM, or Google Docs, where multiple companies are storing their data on a single cloud instance.
Here are some traits we've seen in many successful companies:
1. Be able to scale
Firstly, creating a multi-tenant SaaS application that is scalable is critical for any SaaS business. Using the cloud, you can scale your SaaS application up or down depending upon the load. Many SaaS platforms have different peak and non-peak usage times, but most cloud hosting providers will dynamically increase or decrease the number of servers to keep your operational costs low. 
In the case of Amazon AWS, take advantage of cloud storage (S3), Elastic Load Balancers, Cloud Database (AWS RDS), Elastic Beanstalk and Lambda Services. Similarly, Google Cloud and Microsoft Azure also offer a similar suite of services to build highly scalable applications. 
2. Offer Simple Pricing and a Trial
It's important to offer flexible and simple pricing. For instance, create a tier with core features only or a number of limited users. Also, offer expansion to higher tiers. Know your industry's sweet spot for pricing. At what price will clients question your value?
If your customers are easily swayed once they use your product, consider a  free trial. Users may realize your product is too good to live without!
3. A/B Testing
Although it's often overlooked, A/B Testing is important in SaaS applications. Define user segments, and test different features within these segments and see how they perform. Use analytics software such as Clicky, or Google Analytics, or Kissmetrics to track. Use HotJar, or Inspectlet or similar tools for the recording of user sessions, their navigation path, and heat map. This will help you learn about the usage of the product, and improve the product based on the received feedback.
4. Put the customer first
Customer service is the core of any SaaS business. Why are your clients using you in the first place? Because you're simplifying a process by making it easier. This begins from the beginning. Help the client implement the system properly. You don't necessarily need teams; videos and helpful guides will work, too! 
It doesn't stop at setup, either. Make sure your support services are enough to solve customer issues quickly and painlessly. Tools like ZenDesk let you manage customer support inquiries and even lets you roll out a self-help support wiki. 
5. Release small and periodically.
Don't wait for a big update to roll out a new release. More new features means more potential for something to go wrong. It's always helpful to release a small set of features periodically, on a consistent basis. This way, your support and development teams know when potential issues may arise. For example, you can launch updates on the first Sunday of every month. This will keep the customers engaged and willing to share feedback by requesting features. Make your release schedule public–this will encourage leads to buy as they'll see useful features may be available soon. 
6. Integrate with partners
Integration is one of the most important features in software today. Your customers are using different types of software for different aspects of their business. In most instances, communicating with related software ultimately makes your SaaS product more useful by sharing data, eliminating dual data entry. For example, if your SaaS product manages payroll, then integrating with accounting, time tracking, and onboarding software would be beneficial to your end-user by adding more utility to your product. Remember, you're creating an encompassing solution so be aware of these relationships and add integrations to your product roadmap.
Integrations do, however, come with a cost: development time. A lean approach would be to integrate with a type of software that allows 2-way integration with multiple applications. Since Technology Rivers works with many early-stage startups, we usually recommend solutions like Zapier, a solution that allows for cost-effective integrations. 
7. Focus on your core audience
Often SaaS applications try to solve too many problems. Our most successful SaaS companies start with one core issue and create an encompassing solution, since other features can always be added later.
Have a small group of dedicated users that you can ask for feature requests, updates, and insight on how the current product helps them. This helps you focus on your target market by knowing their pain points and tailor-making a solution. Going too broad with features will dilute your product.
Need help getting started with your SaaS project? Reach out to Technology Rivers, a software development firm with the experience and expertise to ensure your success!