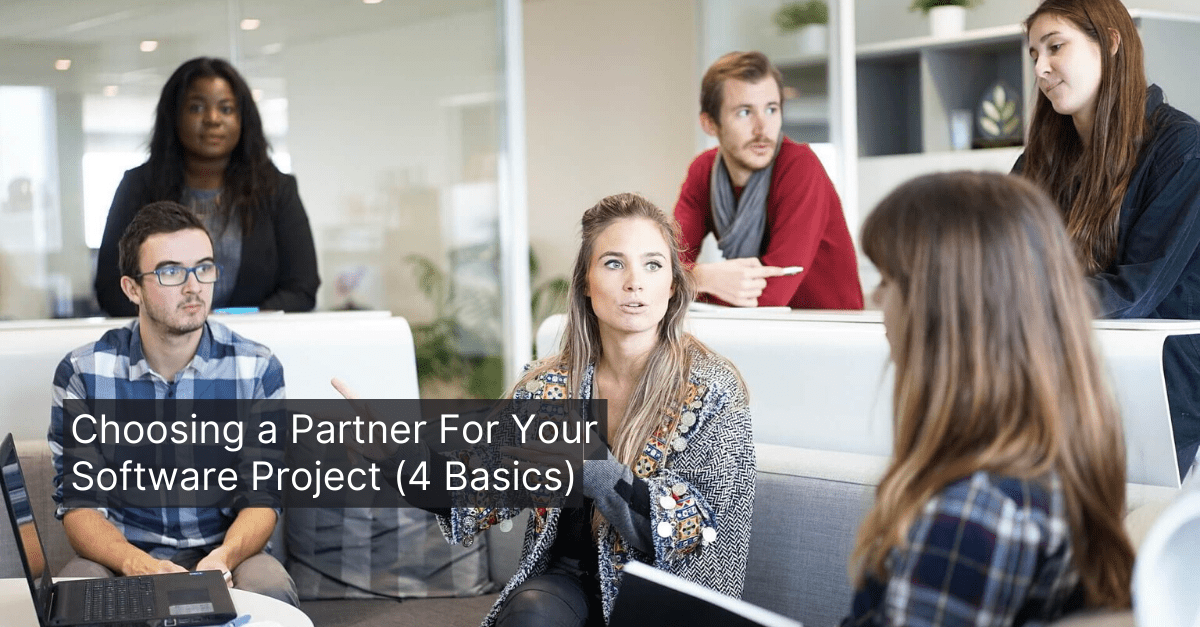 Blog » Choosing a Partner For Your Software Project (4 Basics)
Whether you're an individual with an idea or a CEO that needs external resources, outsourcing software development is always good option. But with the market saturated with choices, how do we pick the right partner?
Let's start with some basics.
1. Know what you need
Our project has certain requirements based on the issue the project is set to solve, the industry it's going to be used in, and the users it's meant for. Knowing these ahead of time will help potential software developers assess your needs and if they're a good fit for your product.
2. Do your research
Browse the developer's site; does their work line up with your needs? Read reviews on sites like Clutch. Get a good idea of what their completed product looks like by browsing their portfolio.
3. Know who you're working with
Nothing ruins a dream product faster than poor or miscommunication. Knowing the people that are on your team, and having access to them, ensures that there is always clear communication.
4. Pick a similar sized company
A similar sized company will ensure that your partner will hold you to a high standard to keep your business. Picking a partner that is too big means you won't be as prioritized. A medium sized company will show that they have the necessary skills to meet your expectations.
Partner with an Experienced Software Development Firm
Need help getting started with your software project? Reach out to Technology Rivers, a software development firm with the experience and expertise to ensure your success!