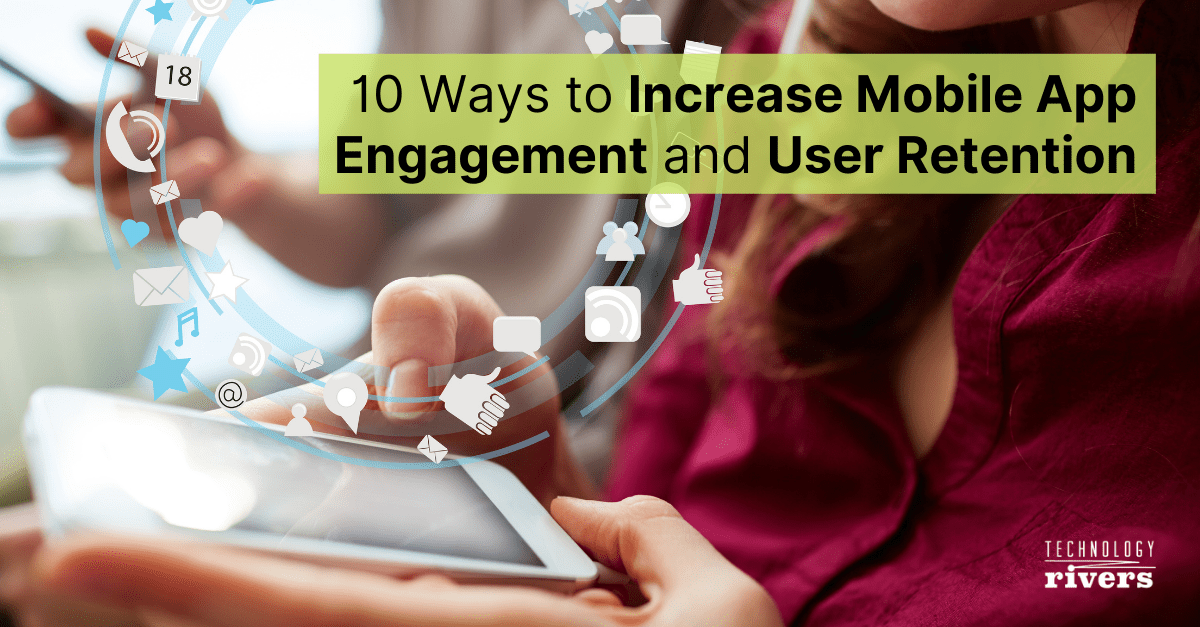 Blog » 10 Ways to Increase Mobile App Engagement and User Retention
Having your company or a business app developed is much easier these days compared to years ago. With the rise of mobile apps, however, users are being offered different options that can lead them to change apps every now and then. The efficiency in creating mobile apps nowadays also leads to stiff competition and a higher churn rate. According to Localytics, the mobile app churn rate is a staggering 60% within the first month and only 20% make it up to three months.
It's easy to conclude that user acquisition is the most important metric to determine mobile app success, but without active or loyal users, the high download rate is useless. What's the point in developing a mobile app that has no value and only a few are using it, right? Mobile app engagement and mobile app retention are two important metrics that provide more clarity on the app's success.
The Real Problem
According to a study, Ankit Jain, Head of Search and Discovery of Quettra, said that users usually try out a lot of apps but decide which ones they would stop using and delete eventually within the first 3 to 7 days. A separate study from Localytics also tells the same thing that 60% of users will never use an app that they had used or opened just once within 7 days.
It is heartbreaking that you've invested so much money and resources in acquiring new users but lose the majority on their very first try. Therefore, it is important to keep app users hooked during the first 3 – 7 days to increase user retention.
Developing a mobile app comes with a cost, particularly if the features and functions are more complex. This is why it makes sense to align your strategies in keeping your users engaged and retaining your subscribers for a long time as much as you want to gain more new users.
What is Mobile App Engagement?
Mobile app engagement simply refers to how users interact with mobile apps. Measuring app interaction is important compared to just measuring the number of downloads. An app that gained a bit of hype, which led to more downloads, does not equate to lifetime loyal users. A free trial or offer can spike up downloads, but again, that is not a measure of success.
What is Mobile App Retention?
Mobile app retention is the number of users who use your app over a given period of time.
Here are some customer retention facts that may be hard to swallow but are important to retaining more loyal users:
91% of customers buy from brands that recognize and provide them with relevant offers
65% of customers come from the brand's previous customers
Acquiring new customers is 5x more expensive than retaining the loyal ones
It costs 16 times more to establish a long-lasting relationship with new customers compared to keeping the existing one
82% of American consumers turn away from any brand with poor customer service
Mobile App Retention & User Engagement Strategies
Getting good mobile app engagement and user retention rates are nowhere easy but it is possible. Remember that improving user retention is much better than concentrating too much on user acquisition. You need to work with your mobile app developers in coming up with strategies to increase user retention and improve user engagement in this competitive digital market.
Efficient Onboarding Process
'First impressions last' has been proven true in mobile apps wherein the first 3 -7 days are the most critical for retaining app users. This is why improving your onboarding process should never be neglected and should be on top of all strategies to increase engagement and retention.
Onboarding is a human resources term that has been adopted by UX designers. A well-thought-out onboarding flow will help first-time users understand what your app does and guide them in navigating your app with ease.
If you have experienced a higher churn rate regardless of the number of downloads, it's never too late to fix or improve your app onboarding process for a better user experience.
Key Points:
Keep Account Creation and Sign In Process Easy
Don't overwhelm users with too much information on the first try
Teach how to navigate the app using gestures or actions
Provide home screen quick actions
Add a Call-to-Action (CTA)
Personalize User Experience
Users are impressed with the personalization of both physical and digital products. Keeping the user experience more personalized can increase the likelihood of an engaged user.
Once you've identified your audience or users, it will be much easier for you to personalize their experiences in the form of customized content and insights that provide them with real value. You may use both static and dynamic types of personalization.
Static personalization uses facts or details about the user. This can be using their names when sending push notifications. Dynamic personalization, on the other hand, is more focused on the user's behavior. One of the most obvious examples is a purchase history. However, the purchase history can only be used for personalization if the users allow it to be tracked. Other types of dynamic personalization are cart abandonment emails and personalized recommendations.
Use Push Notifications the Right Way
Push notifications have resulted in 56% to 180% improvement in user retention rates and 88% increased engagement. Push messaging is a pretty straightforward strategy for keeping mobile users updated on their recent activities. Almost all types of apps can utilize push notifications.
In e-commerce, for instance, these push notifications will alert users on sale items that they have recently saved or added to the cart. For a calorie counter app, these push notifications may remind users of their target calorie goal. Sending push notifications can also help improve user engagement for apps that are not used daily such as flower delivery, online pharmacy, and travel booking.
We also wrote a similar article about 8 Push Notification Marketing Strategies that Will Help Increase Engagement and Conversion Rates.
Incentivize Engaged Users
Most customers love rewards, perks, freebies, or anything you call it, which is also true for mobile app users. These incentives can vary depending on the type of services or products that you are offering through your mobile app. You may encourage users to share the app on social media in exchange for coupons or special promos.
Mobile apps that use in-app purchasing as their monetization model may offer time-sensitive discounts to loyal users.
Consider Gamification
A lot of mobile users are millennials who are much more attracted to online games. Your app does not need to be Mobile Legends. Gamification is using game-like features and they can be used even on ordinary apps. Health and wellness apps may benefit from gamification and they may use it as one of their engagement and retention strategies.
Use In-App Messaging
More than 80% of users are spending a lot of time on their mobile phones. In-app messages allow users to be more engaged. When done effectively, those messages appearing inside the app are 4 times more effective than other types of messaging.
These in-app messages need to appear like an organic or natural part of your app, not just a desperate marketing message.

Re-engage Your Users
One of the most effective yet neglected strategies is re-engaging with users. Instead of focusing too much and wasting away your money on user acquisition, you must consider re-engaging with users. A small spike in customer retention can benefit your bottom line. Always remember that users turn away within the 7-day mark, and the retention rate falls sharply to 21% within 24 hours from the time of app download.
Re-engaging or remarketing can be done in different ways. You may send them a compelling reminder that you want to reconnect with them. You can do this more effectively by utilizing the lapsed user's behavior, interests, and preferences data.
Make Sure That Product and Marketing are Aligned
Some marketing ads, when positioned and done incorrectly, can push users away. Yes, misleading ads can lead to more eyeballs to your app, but your retention rate will suffer because those users will uninstall immediately right after they find out that they have just been duped. Your products and marketing strategies must be aligned to attract high-value users who will later on convert to loyal customers.
Keep Tracking and Analyzing User Engagement, Retention, and Behavior
If you know more about your users, you will understand their usage behavior and you can strategize the personalization better. You need the insights from app analytics to understand how well you are retaining users and how good are your marketing campaigns. Always keep in mind that 'you cannot improve what you cannot measure' since all the important campaigns and optimization will require analytics data to back it up.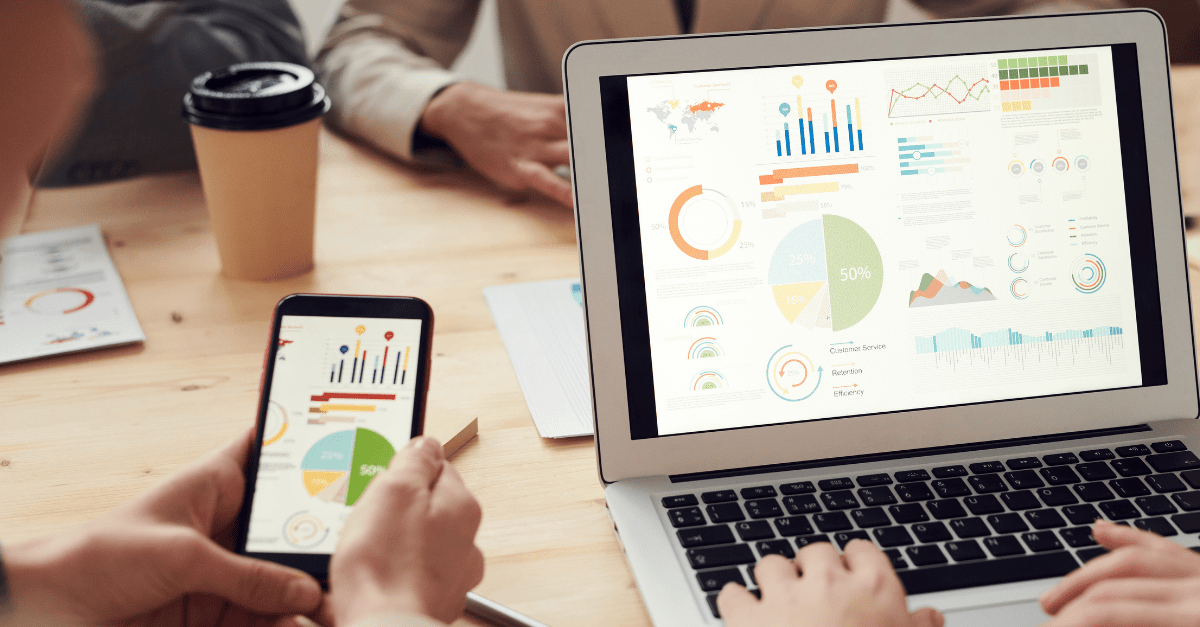 How is App Engagement Measured?
There are mobile app engagement metrics that are being tracked or measured. These are:
Active Users – These are users who are engaged on your app on a daily or monthly basis. DAU or daily active user is the number of users who open your app every day, while MAU or monthly active user is the number of users who used your app in a month-long period.
Session Lengths – This is the length of time a user has spent on your app each time he or she opens it. The longer the time an active user spends and interacts with your app the better.
Session Interval – This is the length of time between the first interaction and the next interaction. This is an important metric to consider for strategizing push notifications.

What is a good retention rate for an app?
The benchmarks may vary per industry. However, the retention rate is 42% for 30-day period; 25% for 90-day period; and 32% to 66% for high-performing apps. Therefore, if the average is 25% for the 90-day mark, then you should consider getting higher depending on your industry.
Iterate and Optimize Your App Continuously
Mobile apps are iterative. Whether these apps are MVP (minimum viable products) or fully functional, doing regular updates and optimizing the app with more personalized and relevant content will surely improve your app engagement and retention.
However, you can only iterate the app better based on the analytics data. Based on the report, you will be able to figure out which feature is causing users to churn out and which ones are driving more engagement.
Conclusion
With the mind-boggling data on high churn rate, it's much easier to accept the truth: achieving higher mobile app retention can be extremely challenging especially if you are competing in a crowded niche. It's also high time to rethink what mobile app success is by shifting your focus from new user acquisition to improving engagement strategies that may result in a better user retention rate.
Instead of shelling out a huge marketing budget on acquiring new app users, you must keep improving the retention rate using proven and tested strategies. First, you should consider improving your app onboarding process, which is the biggest contributor to increased retention. Next, you must focus on delivering on experience by activating strategies such as push notifications, in-app messaging, gamification, and individualization. Always consider the user behavior data to guide you in streamlining your marketing efforts and mobile retention strategies. Lastly, you must iterate your app continuously to provide the best experience that users are looking for.
Technology Rivers has the expertise in helping you create an app that your target users will surely enjoy engaging with. If you have an app idea that you're planning to jumpstart, feel free to contact us today.
We hope this article has been helpful! What are your thoughts? Share it with us by jumping into the conversations on LinkedIn or Facebook.