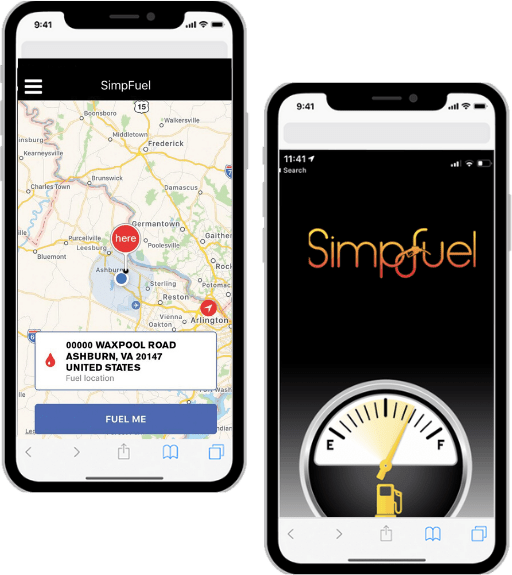 Simpfuel – Fuel Delivery Mobile Apps
Simpfuel is an Uber for Fuel Delivery mobile app that allows users to request Gas and have their automobile gas filled at their home, office or any preferred location.
Mobile App Functionality Includes
Fuel Requests from anywhere using mobile app
Payment Processing
Push Notifications
Uber for Gas delivery, an on-demand fuel delivery services mobile app, that allows users to request gas delivered and filled in their car. Users can request a fuel delivery at their location, and SimpFuel technicians will drive the truck to the user location and fill in the gas tank.
This Uber-style delivery app is developed using React Native, and supports both Apple iPhone and Android platforms. Mobile App features include scheduling with multiple time slots, payment processing including multiple credit cards, payment hold, and charge features, tracking, status updates, notifications, order history, order cancellation, and many more.
Do you have an idea for creating an on-demand delivery services app? Talk to one of our product strategists.
Related Article
Check out this blog to learn more about how you can create your own on-demand services mobile app
Start Your On-demand App Now!
We build on-demand mobile apps for businesses in various industries such as transportation & travel, food delivery, gas delivery, eCommerce, or even professional services.
On-demand app solutions will help your traditional businesses models to instantly cater to your customers' needs of goods and services.