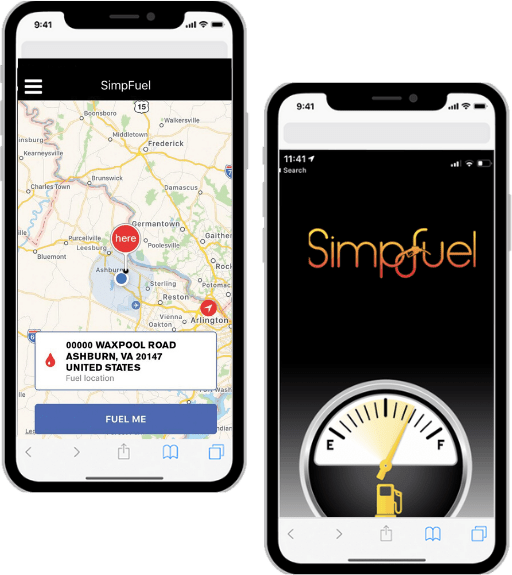 Simpfuel – Fuel Delivery Mobile Apps
Uber for Fuel Delivery – allow users to request Gas and have their automobile gas filled at their home, office or any preferred location.
Fuel Requests from anywhere using app
Payment Processing
Push Notifications
React Native Mobile App (Android and iOS devices)
Uber for Gas delivery, an on-demand fuel delivery services mobile app, that allows users to request gas delivered and filled in their car. User can request a fuel delivery at their location, and SimpFuel technician will drive the truck to the user location and fill-in the gas tank.This uber-style delivery app is developed using React Native, and supports both Apple iPhone and Android platforms.
Platforms and Technical Features Include