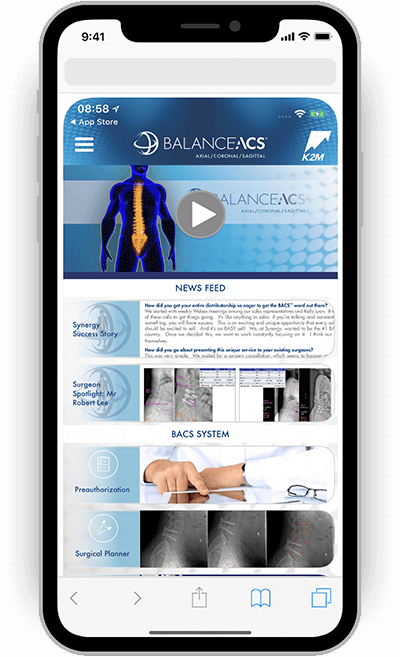 K2M BalanceACS – Native iOS and Android Apps
BalanceACS is a mobile app created for the medical device company, K2M. This Mobile app is a training app that allows Sales Reps to demonstrate the different functionalities of the BalanceACS product offering by K2M.
Mobile apps are native mobile apps for iOS and Android platforms. Apps are universal apps that support smartphones and tablets.
Amazon AWS | Java | Angular JS | PostgreSQL | Swift | Objective-C | Android SDK | Redis