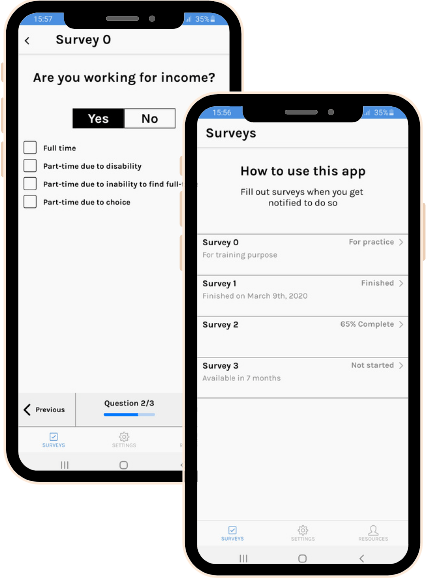 The Kidney Donor App helps you stay on top of your post-donation follow-up. Designed for kidney donors, this app will allow you to connect with your transplant hospital and other valuable resources.
This Kidney Donor App stays on top of its post-donation follow-up. It allows donors to complete the follow-up questionnaires, record lab values, and submit a photo of their lab work at each follow-up time point. Donors can also access web resources through the app, including the transplant hospital website and locations of laboratory testing sites.
This app is a Cross-Platform Hybrid Mobile application for Kidney Donors. It enables the capture of living donor clinical data collection to better patient care and improves ongoing research.
Connect Donors to Transplant Hospitals & Valuable Resources | Follow-up Questionnaire for Donors | Upload Lab Results | Access to Web Resources | HIPAA Compliant