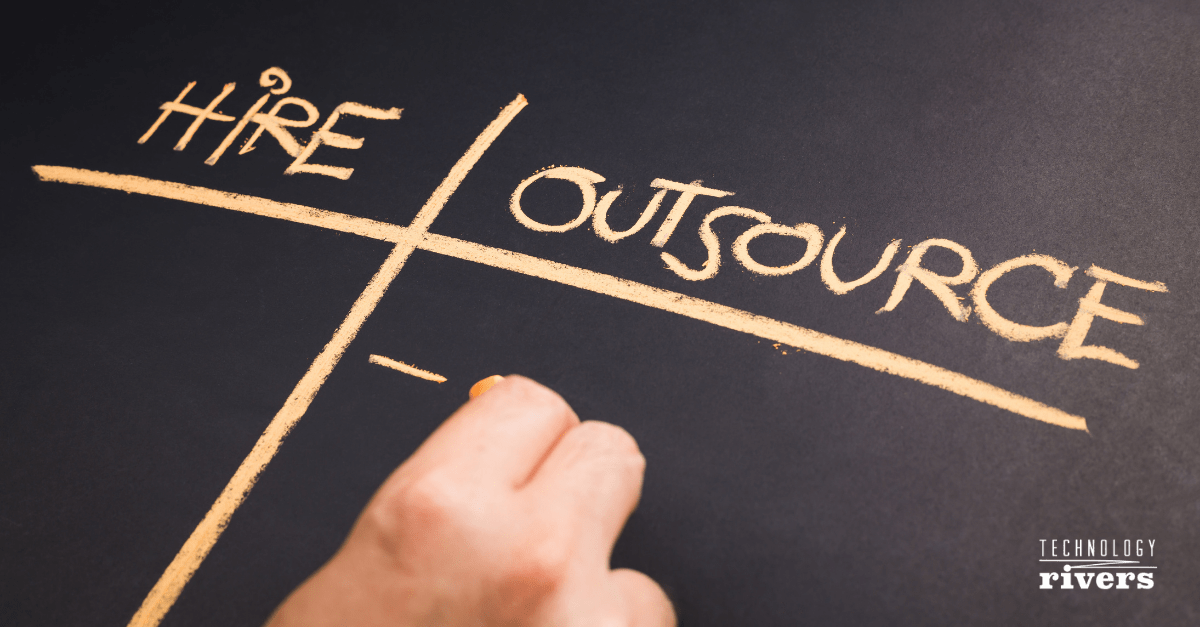 Blog » 6 Key Benefits of Outsourcing your Software Development
Entrepreneurs are coming up with new ideas every day, to solve the world problems. It can be a revolutionary idea for the customer market, healthcare, or remote-work software ideas for your new startup or for your business to increase operational efficiency. 
Whatever it may be, forming ideas and research is only the beginning of the software development journey. The real question comes in. How will you start?
Software development is a complex process that comes with its own challenges, especially when you are planning to build a high-quality, high-value product for your business. And in order to drive your software development project in the most efficient way, you have to understand what are the challenges and solutions that can help you overcome them. 
Some challenges you'll face may include
Difficulty in finding a good software developer
Not understanding what needs to be done to get the output you want
Overspending
Lack of current in-house expertise
Project delays
Given the following challenges mentioned, here are many different approaches that can take to develop your new software that would just solve just the specific problem you're facing:
You can do in-house yourself if you have product development and programming capabilities
You can build your internal team to do it if you have the time, capacity, and budget
You can use freelancers as long as you have the capacity and capability to manage these
You can outsource to an external company who are experts in the software development
You can use a combination of all of these, where you can do some in-house and outsource some part of the project, or use external resources to augment your team.
Software outsourcing services are gaining more credibility and, in turn, becoming more immensely popular. Various statistical reports show a rising market for software development outsourcing, and such ventures kept growing exponentially. What could be the reason?
There are apparent reasons why numerous companies worldwide delegate applications to third-party contractors, from improved productivity and access to top-notch IT talents to substantially lower costs. Here we laid out the six key advantages of outsourcing your software development:
Reduced costs – Recruitment, Training, and Benefits Cost Savings
Hiring an in-house development team produces various costs, from attracting and picking applicants to the overhead costs related to several facilities to add to your workplace, workstation, not to mention additional grants for vacations and sick days. 
On the other hand, by outsourcing a dedicated development team, you can enjoy access to top talents with vast experience without thinking about huge expenses in employing individual full-time specialists.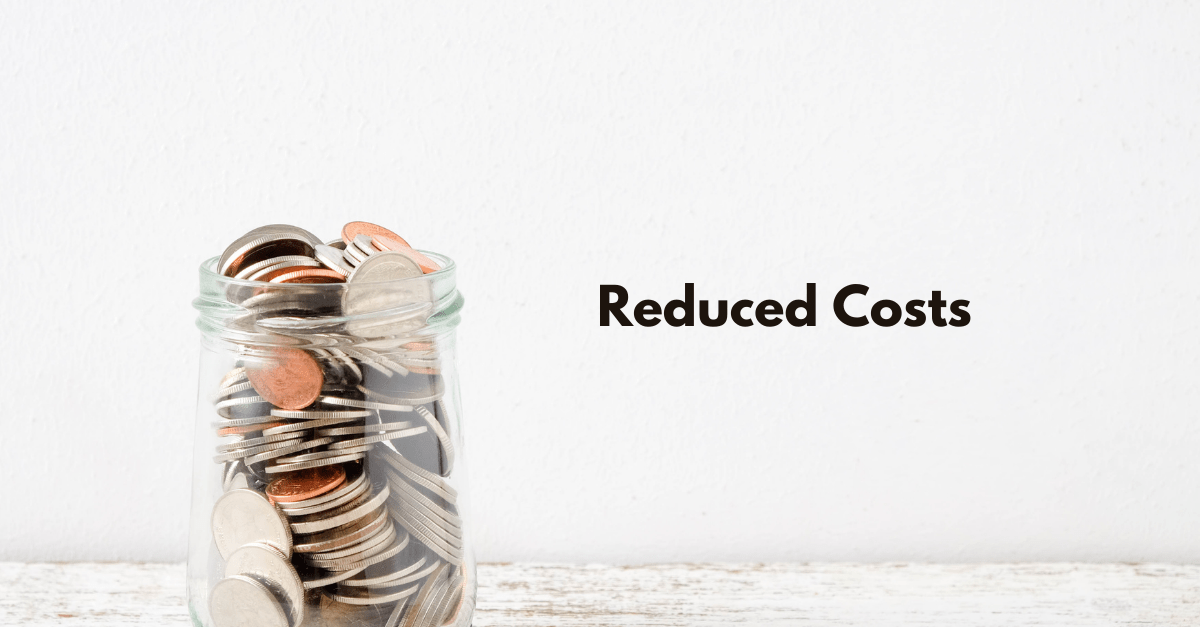 These three factors make outsourcing cost-efficient:
No Recruitment – cost savings for saving on recruitment cost, and you get to focus on the company's core business
Benefits – cost savings on payroll, taxes, training, onboarding
Operational – No additional workplace needed
This will give you more room for your budget and concentrate on the core company strategies, such as brand promotion, analysis, or marketing investment.
Time Savings
By using outsourced software developers, you cut out the time spent seeking the right full-time hire and the advantage of a reduced time to market. Outsourcing lets you and your team focus on core business, like adding updates and features, reaching out to leads, delivering a good customer experience, and building healthy customer relations.
Let's talk about the entire amount of time spent on completing the product growth cycle. These equations rely directly on the size of the project itself, and, in each case, this is special. You can see the full article we have recently discussed on app development lifecycle here: 7 Proven Steps of the Mobile App Development Lifecycle
It can take up to several months to start a custom software development application, and many applications require a variety of different skills. 
Specialists are one of the significant factors that impact the pace of work. You have to deal with the hassle of recruitment and onboarding procedures if you want to staff your squad. It takes talent, commitment, and experience to get the right applicant to your door; with an outsourced software development team, they come in a bundle.
Besides, 72.8 percent of employers have a hard time seeking eligible applicants, and 45 percent of employers are worried about finding workers with the skills they need (ManpowerGroup).
Compared to in-house growth, you can save up to 50 percent of the required time on average with outsourcing, taking into account all operational dimensions, planning phases, and development.
Contacting the service provider and approving parts of the project may be required at times, but this will only take a meager bit of your time than the number of working hours you save as a result.
Access to Software Development Experts
Finding an excellent software developer for your next project is not going to be an easy task, especially if the project is complex and requires a custom software development. 
You can search for software companies in Virginia, or anywhere near you, but finding the right tech talent can be a challenge and is extremely difficult all over the world. 
If ever a problem occurs with a project, it may require several developers to solve it. Outsourcing your development gives you access to a diverse team of engineers, which means multiple inputs into the strategy that works best for you. A single, on-site developer won't have access to numerous fresh perspectives, especially if they are the sole member working on the product.
A good team consisting of well-versed professionals in their niche fields is a typical requirement for a successful project. The problem is that, frequently, one may find it unable to afford and to recruit highly qualified professionals one by one. And, the screening and recruiting process for eligible specialists is often not easy. 
On the other hand, an outsourcing supplier guarantees that its certified professionals are highly skilled and interchangeable. As a rule, their qualification is accepted by diplomas and training certificates or advanced training from specialized educational institutions.
Flexible Team Capacity and Scalability
There are chances that the scope will also change as the project progresses. With in-house production, the initially chosen team may become challenging to scale up or down.
It takes a team, big or small, to spark plug and realize the software you envision. For example, you need many different roles to fill in for your next mobile project. Some of the roles may include Architect, Project Manager, Product Manager, API Developer, App Developer, Designer, DevOps, Analyst, to name a few. Many times you need a custom software developer, who has a variety of resources to perform these roles.
These are many roles, and the list goes on. And many organizations are not ready to hire all these roles right away, especially during the initial Minimum Viable Product or during the Proof of Concept time. It becomes difficult to quickly find another team with the same critical skills or hire individual persons required for one project. If the staff needs to be reduced, you either have to terminate individuals or continue to pay them on the same salary. The solution is far from ideal either way.
You don't need to think about all this with outsourcing, as the agency typically has enough employees to meet the project's needs. If any unique skills are required to cover the project, they can easily add one or two of their members. And they can easily pull out members from the team if deemed otherwise. The scalability and flexibility of working teams are made possible with:
Experienced and interchangeable workers
Established channels of communication
Proven methods of work
Having an outsourced team means you can increase and decrease the resources you need according to peak times and slow periods. Using your outsourced team for maintenance, the team will remain familiar with the product as you push updates.
If you are thinking about working with an outsourcing company, here are a few tips to help you choose your project's best provider:
High-quality Service is Assured
With the rising competition amongst software development companies, each entity must continuously enhance service quality in all aspects–even soft skills are put to the test; for every project, good communication is the key to delivering excellent and precise service.
The key features of a high-quality outsourcing firm are:
Consistent, up-to-date technological approach and techniques
Continuous internal optimization of skills
Latest methods for problem-solving
Clear communication and account transparency
Once you decide to outsource and short-list your partner, make sure you review some of these before making a decision:
Tenure
All certified accomplishments and awards
Experience and their portfolio
Online credibility on all social media platforms
The battleground for software development can be rather bloody. Each is striving hard to offer the best with great intent.
TIP: If you want to end up with the utmost product you have in mind, you need to look for company experience related to your prospective app development project. Make sure the company specializes in precisely what you need.
Time Zone Benefits
With offshore development, there's an advantage with the "round the clock" model where the team can get things done ahead of the US time zone that speeds up the product development process. But how does it work? For instance, a group based on X country starts work before the morning in US time; thus, the tasks are completed even before your workday begins in the US.
An outsourced team from a country with a different time zone, even after you step out of the office, can remain on a mission to work around your software production. Without burdening you or the in-house employees to do overtime work, the team will complete the tasks and even have it done a day earlier (considering time zones). Outsourcing will give you the competitive advantage to be one step ahead and make the most out of your precious time.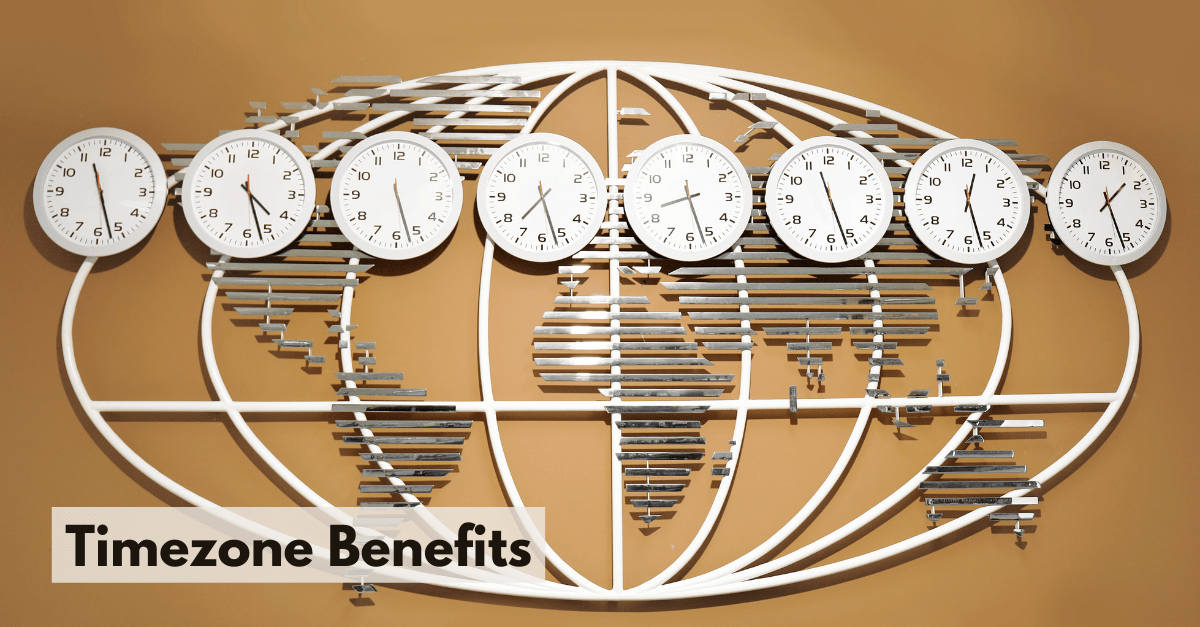 Thinking ahead, outsourcing a custom software development project for your business may seem like so much work, too research-intensive, or even too risky. And, you probably have some hesitancy when you share your ideas and data with an external company. 
You may be a start-up looking to make a fresh, new app. How do you securely share your vision with a third party and not risk them claiming it as their own? This guide will help answer your questions: 6 Ways You Can Protect Intellectual Property While Outsourcing Software Development
In the end, a well-researched software development partner can be a powerful asset to your business goals. Outsourcing will reduce the expenditures dramatically, even reduce the amount of risk involved in start-up projects, and deliver outstanding results. It can be daunting to handle your mobile app production from halfway around the globe, but one valuable connection is the key to any venture's success.
Did we miss anything? What are you looking for in an outsource software company? Feel free to reach out, and let's discuss what you have in mind. We'd be glad to learn from you, too!

Join the conversation here.