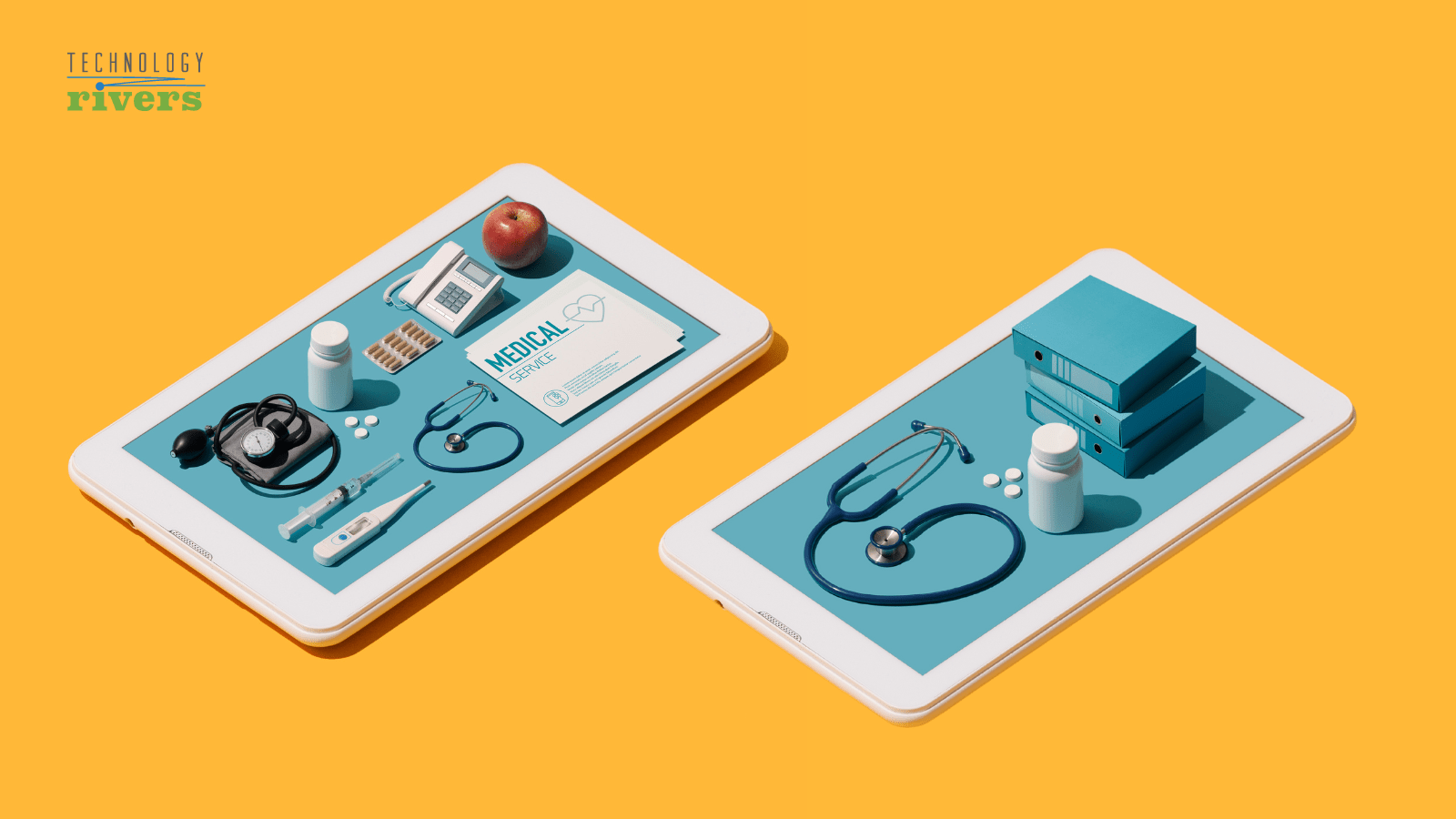 Blog » Best Medical App Ideas for Healthcare Startups
With mobile applications and healthcare technology becoming increasingly popular, people have found themselves relying on various healthcare apps for solving their health issues. According to Fortune Business Insights' report in 2020, there was $24 billion worth of medical applications available but by 2028 this figure is expected to grow by 34%.
It indicates that innovations done within the healthcare industry use these types of software quite often with an estimated spending rate of 17% of GDP which suggests they are willing participants when innovation takes place.
The healthcare industry is rapidly evolving, and people who were once hesitant to invest in technology-based startups are now looking for innovative opportunities. There's no better time than right now if you want your own healthcare startup.
In this article, we will present some medical apps or healthcare applications that startups can build and make more money. Here, we also introduce some great ideas for startups on how they can make mHealth apps that meet all requirements necessary before starting any project. These include understanding the problem as well as identifying potential customers or clients.
Medical App Ideas for Hospitals, Pharmacy, and Wellness Clinics
Hospitals, pharmacies, and even wellness centers need to be on top of the latest trends in order for them to offer patients quality healthcare services. The medical industry is undergoing many changes as new technologies emerge that can help doctors provide better care with fewer resources.
1. Medicine Delivery Apps
The idea of an app that can order medicine is not new, but recent technological advances have made them more accessible than ever before. Pharmacy delivery apps provide many benefits for both customers and pharmaceutical companies. Customers save time by eliminating the need to go out of the clinic or wait in line at a local store when they could just grab one from home!
Medicine delivery apps provide pharmacies an opportunity to reach out with advanced analytics that help identify potential customers in need as well as robust marketing tools so they can support more customers. In addition, it offers easier retention rates by giving people what they want when their medication needs to change or if there's any type of crossover between medications required due to new symptoms emerging after starting therapy. Pharmacies are capable of doing all these without needing additional staff on hand at times when busy periods occur, which means less strain on already stressed or overworked employees while also helping keep up profits through increased sales resulting from improved customer satisfaction overall.
2. Medicine Price Comparison Apps
Medicine price comparison mobile applications are a great way for patients to find the lowest prices on their prescriptions. These mobile applications allow consumers in need of supplies, like medications and medical devices (surgical instruments), to access information about what other people's insurance covers so that if there's something available locally within walking distance from home, then they could pick it up without worrying too much on overspending.
3. Urgent Care Apps
In an emergency, a person can use an urgent care app to reach out and speak with their nurse or doctor. This helps reduce wait times for urgent care services because it allows users who are unwell but not critically injured receive immediate attention without having to be transported somewhere more distant that may have less available staff on site.
Urgent care apps also provide quick access points nearest them. They are also used for emergencies and specialty services like post-hospitalization treatment by patients with special needs or conditions that require quick response times from doctors.
4. EHR / PHR Apps
EHR apps and PHR apps are two different types of apps that can be used to store and manage medical records. EHR apps are designed for use by healthcare professionals, while PHR apps are designed for use by patients. Both types of apps can be used to track medical history, medication usage, and appointments. EHR apps can also be used to access patient records from other providers, while PHR apps typically only allow patients to view their own records. While EHR apps and PHR apps serve different purposes, both can be useful tools for managing medical information.
5. Remote Patient Monitoring Apps
Remote patient monitoring apps have become increasingly popular in recent years as a way to remotely monitor patients' health. There are a variety of remote patient monitoring apps available, each with its own set of features. Some remote patient monitoring apps allow patients to track their own health data, such as heart rate and blood pressure, and share it with their caregivers. Other remote patient monitoring apps provide real-time alerts to caregivers when a patient's health data falls outside of a predetermined range. Still, other remote patient monitoring apps offer a combination of these features. These apps have the potential to improve patient care by allowing caregivers to more easily and effectively monitor patients' health.

Medical App Ideas for mHealth and Wearable Entrepreneurs
mHealth and wearable technologies are revolutionizing the healthcare industry, and there are plenty of opportunities for entrepreneurs to get in on the action.
If you're looking for medical app ideas, here are a few to get you started. Of course, these are just a few ideas to get you started. mHealth and wearable technologies offer endless possibilities for entrepreneurs who are looking to make a difference in the healthcare industry.
1. Weight Loss Apps
In today's weight-conscious society, many people are looking for ways to lose weight and get in shape. One popular option is to use a weight loss app.
Some weight loss apps track the number of calories from food, while others track the amount of exercise, and provide tips and tricks for staying on track with weight loss goals.
2. Women's Health Apps
Women's health apps can provide women with a wealth of information about their health. They can track menstrual cycles, log fertility data, and record symptoms. Some women's health apps also offer educational resources about reproductive health and sexual health. These apps can be a valuable resource for women who want to learn more about their bodies and how to take care of their health.

3. Sleep and Meditation Apps
Sleep and meditation apps can help users wind down and get the rest they need. These apps offer guided meditation exercises designed to help people relax and fall asleep
Some apps can help people with insomnia with their sleep story feature that lets users listen to calming bedtime stories and also several white noise apps available that users can block out distractions and get some much-needed rest.
Some apps provide sleep patterns and personalized tips on how to improve sleep quality for a good night's sleep.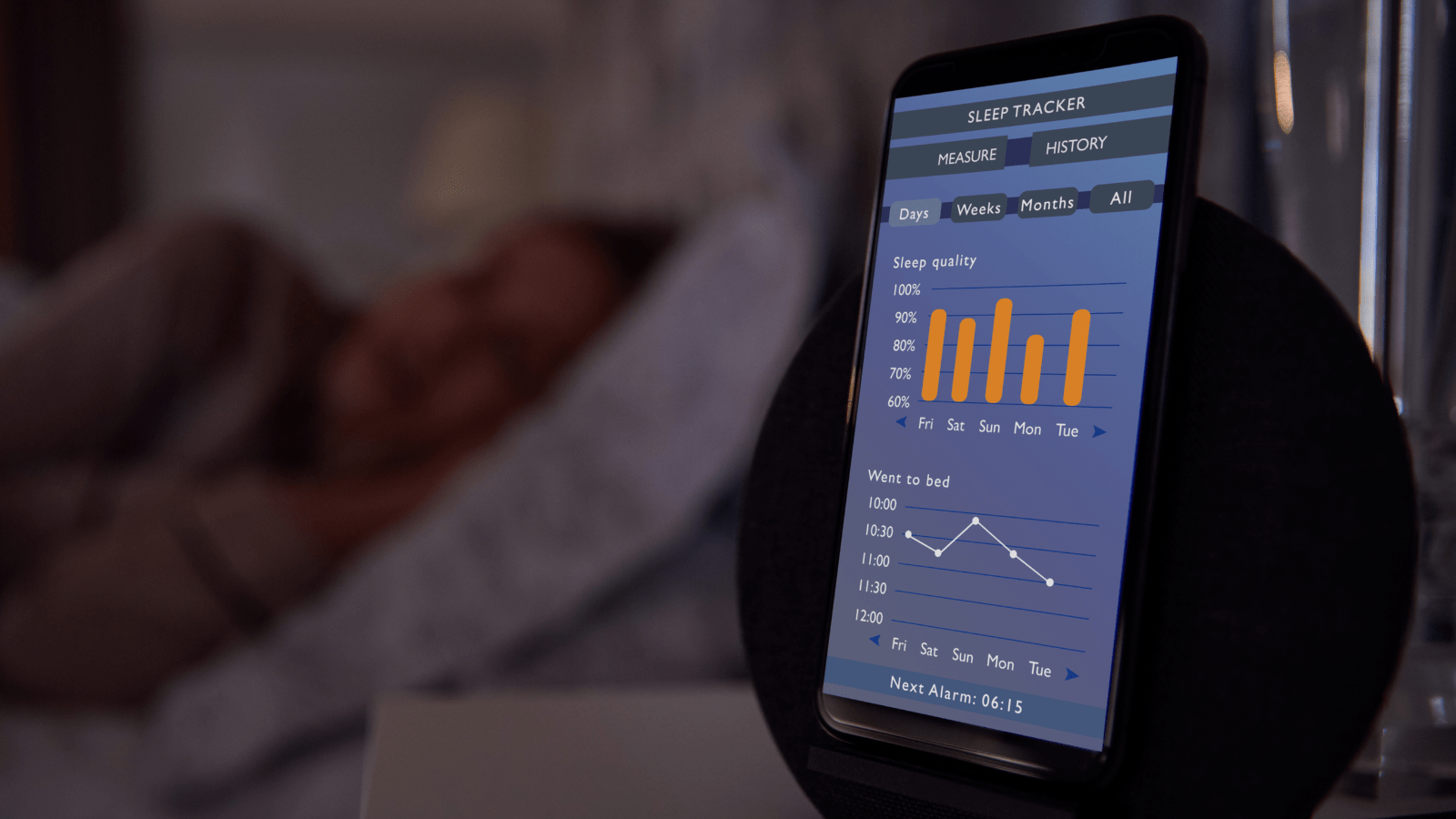 4. Addiction Recovery Apps
Addiction recovery apps are digital applications that are designed to help people in addiction recovery. These apps can track sobriety, set goals, and connect with a support network.
According to research, addiction recovery app users were more likely to report abstinence at follow-up than those who did not use the app. Additionally, addiction recovery app users reported more significant reductions in cravings and urge to use substances. These findings suggest that addiction recovery apps may be a valuable tool for helping people in addiction recovery.
5. On-Demand Doctors' Apps
On-demand doctor apps allow users to book appointments with doctors in minutes, and they can even choose the specific doctor they want to see. The apps also offer a range of other convenient features, such as the ability to view a doctor's profile, schedule reminders, and get prescriptions delivered to your door.
But on-demand doctor apps are not just about convenience. They also offer a number of advantages when it comes to healthcare. For example, on-demand doctor apps can help to reduce wait times for appointments, and they can make it easier to see a specialist. In addition, on-demand doctor apps can help improve communication between patients and doctors.

6. Mental Health Apps
Mental health apps are increasingly becoming popular as people become more aware of their mental health and look for ways to improve it. There are a variety of mental health apps available, each with its own focus and features. Some common features include tracking moods, journaling, and meditation.
Mental health apps can be used in conjunction with therapy or as a standalone tool. They can be useful for people who are struggling with mental health issues or who want to prevent mental health issues from developing. Mental health apps can help people to better understand their mental health, identify early warning signs of mental illness, and develop coping strategies.
Medical App Ideas for Doctors and other Healthcare Professionals
Medical apps for doctors and other healthcare professionals allow them to provide better care for their patients. There are a wide variety of medical app ideas that can be tailored to the needs of specific medical specialties.
With so many different medical app ideas available, there is sure to be a medical app that meets the needs of every doctor and healthcare professional.
1. Doctor Appointment Scheduling
Doctor consultation apps make it easier for patients to see their doctors in a timely manner. The app allows patients to search for doctors in their area and view available appointment times. Patients can then choose a time that works for them and book for doctor consultation directly through the app.

2. Medical Training Apps
As medical technology advances, so does the need for medical professionals to keep up with the latest innovations. Medical training apps offer convenient and interactive ways for medical professionals to learn about new medical procedures and technologies.
By using these apps, medical professionals can ensure that they are providing the best possible care to their patients.
3. Medical Record Apps
A medical record app is a software application that allows patients to electronically access their medical records. These apps typically provide a secure login for patients, after which they can view their medical history, scheduled appointments, and test results. Some medical record apps also allow patients to message their doctors, request prescription renewals, and pay bills. Many hospitals and clinics now offer medical record apps as a way to improve communication with patients and provide them with convenient access to their medical information. In addition to increasing patient satisfaction, medical record apps can also help to reduce the risk of medical errors and improve the coordination of care.

Summary
If you are looking for an interesting project to work on, medical applications would be a great choice. Not only is this market growing rapidly, but it also presents unique challenges that can make your healthcare application stand out from the rest. By understanding the problem and identifying potential customers or clients, you can set yourself up for success when starting your next healthcare startup project.
Have you started working on a medical app yet? If not, what's holding you back?
If you need a dedicated developer, you can lean on Technology Rivers for innovative healthcare app ideas. Contact us today!