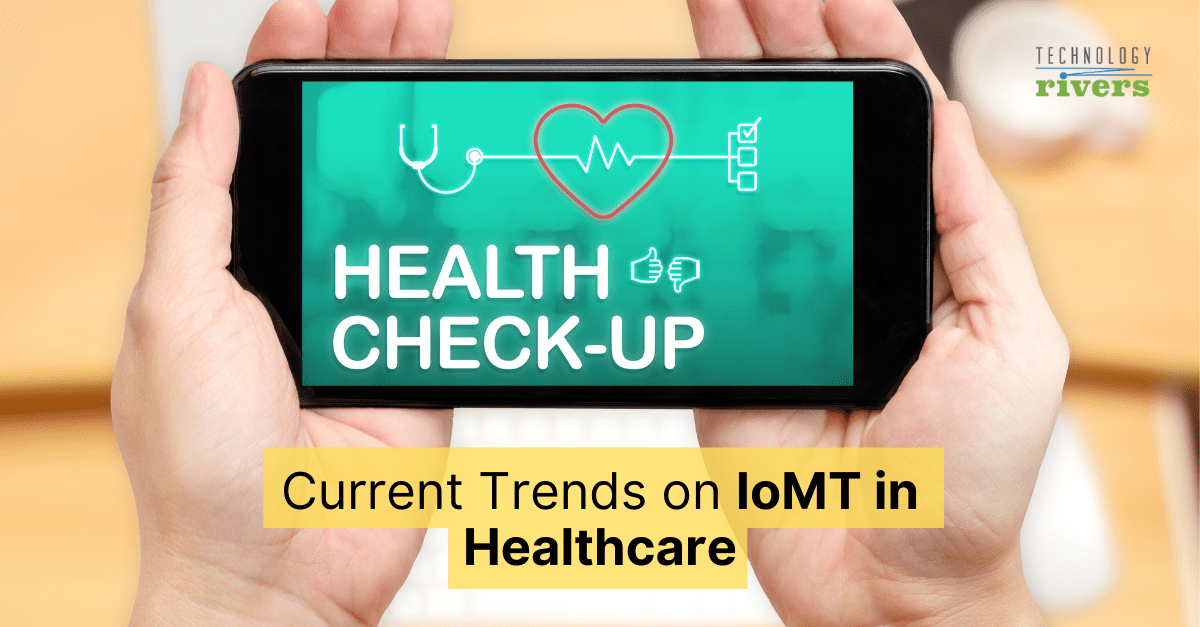 Blog » Current Trends on IoMT in Healthcare
What is the Internet of Medical Things and Its Impact?
One of the most significant advantages of healthcare IoT is the advancement of medical tools and data collection for improved patient care and data delivery. This kind of connected medical device advancement is called the Internet Medical of Things or the IoMT.
The Internet of Medical Things (IoMT) is a connected medical framework of software applications, medical devices, and health services & systems. The IoT sensor networks have the ability to collect, consolidate, analyze, and transmit health data for easier and faster healthcare delivery.
Imagine a medical emergency situation wherein we don't have this kind of medical technology. How would a patient receive an MRI, have continuous glucose and blood pressure monitoring, and health information distribution? 
With IoMT, the objectives are to lower care costs, improve efficiency, and drive better patient outcomes in health systems. And as the wireless capabilities and cloud computing power improve, the healthcare industry is leveraging the potential of the Internet of Medical Things technologies through IoT devices.
So, how does IoMT impact the healthcare providers, patients, and the industry itself? For patients and healthcare professionals, these IoT devices will transform healthcare. They play a critical part in tracking, preventing, and aiding chronic illnesses — as projected to evolve the future of healthcare. And with the adoption of IoT technologies in many industries, IoMT sets itself apart from the technological ecosystem by having a wave of sensor-based tools such as wearable external medical devices for remote patient monitoring.
According to the Deloitte report notes, the rise of IoMT is driven by its capability of generating, collecting, analyzing, and transferring health data or images to either internal servers or cloud repositories. Essentially, this connection between IoT devices and digital transformations is streamlining medical workflow management and leading to overall patient care progress in care facilities and remote locations. Its accuracy and lower health care costs have been proven to be informative and compelling for health professionals to track diseases and prevent chronic illnesses, which can be vital in life or death situations.
Benefits and Challenges of IoMT
Before tackling the current trends on healthcare IoT, let's dig deep as to what lies ahead with these advanced medical systems and the possible challenges that will arise. It has never been new to us that everything has its pros and cons, yet we see it as an opportunity to make further studies and tactical strategies. Think of smart healthcare and smart hospitals. The technology's continuing development enabled us to have a vision towards an increasing volume of data, wearables that allow greater physician-patient engagement to ensure health compliance, highly accurate data enabling informed decisions, and connected IoMT devices that make information accessible and shareable.
There are two areas or aspects where IoMT is super beneficial, one of which is the monitoring solutions for assisted living and chronic diseases. These IoT devices can monitor patients and their activities everywhere and then transmit them to a care or health professional, enabling better patient outcomes and also care for more vulnerable groups.
It's undeniable that IoMT is not exempted from having some shortcomings when it comes to its functionalities and these challenges come to the technical, ethical, and legal concerns. And until we can address those challenges, that's the time we can have more sophisticated and transformative applications of IoMT.
The IoMT Healthcare solutions cannot be considered for implementation without acknowledging these challenges:
Data Overload and Accuracy of the complex applications.
Safety, privacy, and security of data that were collected from both patients and healthcare professionals.
Digital infrastructure in healthcare that brings together the data from different sources.
Data ownership from the information generated and gathered between a limited number of parties or devices.
Latest Trends in IoMT
IoMT can create a radical shift in the interaction between different areas of the health system by allowing easier access, faster transfer of larger volumes of patient data and remote monitoring. According to the ResearchGate report, in this period, IoMT successfully operated toward alleviating impacts of the COVID-19 pandemic through contact tracing apps, monitoring solution, clinical assistance and treatment of affected patients to ease the burden. All those efforts are also a test on its effectiveness from experience and generating better machine learning models.
After the thorough overview of what IoMT really is, we would now go further to what are the current trends on IoMT in Healthcare below:
Personal emergency response systems (PERS)
The Personal Emergency Response Systems (PERS), also known as Medical Emergency Response Systems, enables you to call for an emergency by just pushing a button. It actually has three components: a console connected to your phone, a small radio transmitter, and an emergency response center that tracks incoming calls. The idea of having this is to have the users wear this wherever they are. These transmitters are lightweight, battery-powered devices and can be a great tool for emergencies. After pressing its button, the console will automatically dial one or more of the saved emergency telephone numbers. The response center may also review the user's medical history and check who should be notified.
There are many options in obtaining PERS and users may be able to purchase them or lease them. However, users need to keep in mind that Medicaid, Medicare, and most insurance companies typically don't pay for the tool and a few may require a doctor's recommendation. And if you purchase one, you are expected to pay an installation fee and a monthly monitoring charge. PERS are available through local distributors, national manufacturers, hospitals, and social services agencies.
Once you decided to purchase, here are the questions you can ask a PERS company:
Is the monitoring center open 24/7?
What's the average response time after the alert?
Will I be able to use the same system with other response centers if I move to another city or state?
What's your repair policy? What happens if I need a PERS replacement?
Are there any additional costs to pay?
You must read the contract carefully before signing and take note of extra charges, like cancellation fees.
Remote Patient Monitoring / Telemedicine
The rise of telehealth or digital health technologies has helped healthcare professionals monitor patients and track their own health without the hassle of going back and forth to clinics. Remote Patient Monitoring has helped the ongoing COVID-19 pandemic by enabling healthcare providers to tailor a customized monitoring plan that tracks specific medical conditions and comorbidities. The usual monitoring plan is composed of organized and scheduled routine health activities, assisting patients in understanding early symptoms of any diseases. This also helps to understand better the signs and symptoms for a clearer sense of security about their condition.
One of the most remarkable contributions of having Remote Patient Monitoring technology is its ability to capture critical health information and provide essential information to improve clinical decision-making by adjusting and optimizing treatments.
According to Insider Intelligence, the estimated number of patients in the US is around 30 million or 11.2% of the population, making it 28.2% larger than 23.4 million patients in 2020. And based on this growth factor, the next trend for RPM technology is miniaturization. The tech makers are creating solutions smaller and less invasive while trying to expand market shares.
Digital Diabetes Management
One of the most significant advantages of IOMT is diabetes management through digital medicine, digital research, and artificial intelligence. Remote patient monitoring and medication management have helped with the treatment of people suffering from diabetes. Digital sensors and wearables can generate patient data, which can also help identify new markers and patterns of risks that the patient may not be aware of.
This technologically inclined method could be a gateway to prevent diabetes-related complications and help characterize more in-depth measurements of fasting glucose levels and glycated hemoglobin. It can also give more probabilities of avoiding diabetes. As of the present review, the digitalization of monitoring and managing diabetes can impact its aspects from its management, prevention, technology, and medical research. The drastic shift would be a significant turning point in providing firm research results, providing better medical tools, and improving general health literacy that would undoubtedly affect the decision-making process for diabetic patients and healthcare professionals.
Biosensors and Wearables
Without a doubt, biosensors and wearables have been mentioned multiple times here in this article. The reason for this is also apparent, as the increasing incidents of a growing population, chronic diseases, costly healthcare expenditure, and healthcare are currently transforming from a traditional hospital-centered system to an individual-centered system. Such developments have been entirely focused on electrochemical and optical biosensors and advances with the non-invasive monitoring of biomarkers to promise more capable monitoring and updating of any chronic diseases that would arise based on environmental factors.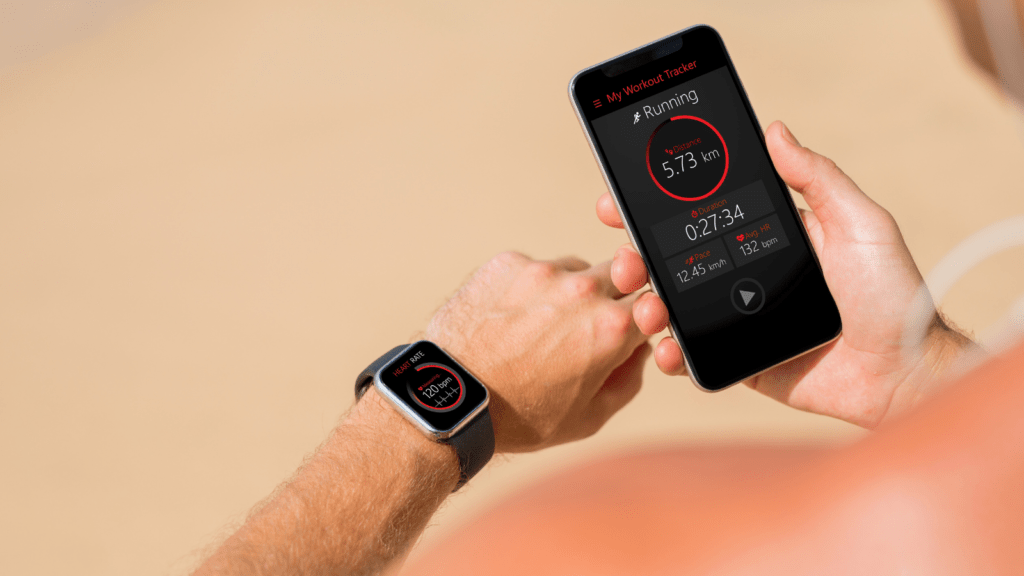 So, what are these kinds of biosensors and wearables?
According to studies, a biosensor is composed of the two basic functional units, i.e., a "biorecognition element or bioreceptor" (enzyme, antibody, DNA, nucleic acid, peptide, etc.) a physicochemical transducer such as optical, electrochemical, piezoelectric, and thermal. These elements are responsible for recognizing the target analyte, and the transducer is responsible for converting a biorecognition event into a measurable signal. These devices were initially developed and designed to improve the modern wearable biosensors for healthcare and biomedical applications.
On the other hand, wearable devices are the main component for wearable sensors to integrate functions in measuring those unidentified markers to solve noticeable medical, health, and sports problems. With the digital transformation and wearables, it's so much easier to keep track of heart rate, blood pressure, glucose levels, and a lot more.
Diagnostics and Point-of-Care Platforms
Point-of-care (POC) or with-patient testing enables physicians and medical staff to achieve real-time diagnosis in minutes. Having portable blood testing and analyzers can streamline the diagnostic process and help patients to have assurance for the most effective and efficient care whenever and wherever. The testing directly helps medical practitioners to have rapid triage and treatment decisions by simplifying the process while also providing effective patient care. This also allows the medical professionals to create regulations and restrictions in giving diagnoses and treatments within the medical field.
Good thing, the current advances have greatly expanded the capabilities of these POS testing systems by transmitting results wirelessly and in real-time to the patients' electronic medical record for doctor's review. For these reasons, it is also worth noting that survey and validation of recognition elements and various types of detection methods for point-of-care testing platforms have emerged in the field.
Contact Tracing Application COVID-19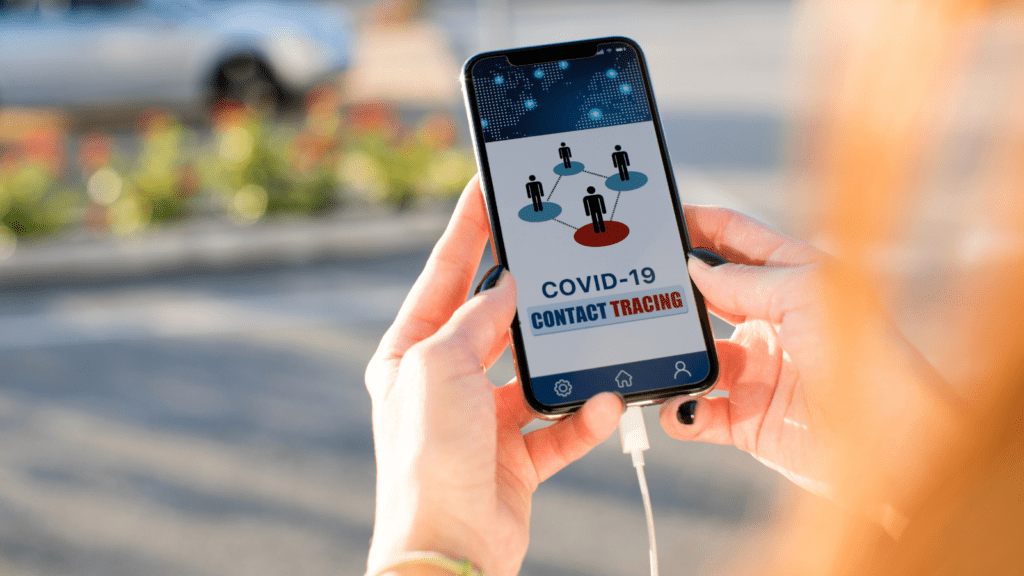 As the Corona Virus Disease (COVID-19) affected everything globally, one of the most critical technological breakthroughs in this generation would be the Contact Tracing App. 
Thanks to IoT technology, big data, and machine learning, this application has been implemented to alert individuals who are exposed to the virus. One of the substantial efforts of the contact tracing app is its ability to swiftly change from the traditional method to a newer and faster way of tracking.
However, as with any new system, the underlying issue would be the individual's information privacy, making it more vulnerable to data thieves.
Conclusion
Generally given, these types of digital and Artificial Intelligence or AI-based interventions or the Internet of Medical Things have been able to replicate the basic principles of health programming needed in the current society. This allows healthcare organizations and also professionals to target specific populations that need continuous medical support based on patient data and history. This also eradicates the need for face-to-face consultations and treatments especially during this time of pandemic.
Despite these overwhelming advantages of IoMT, precautionary measures must always be exercised. This is through creating solid policy frameworks for the protection of the data privacy of its users.

Technology Rivers have developed more than 19+ healthcare apps and HIPAA-compliant projects. If you have a health app idea waiting to be developed, just send us a message! We can brainstorm.
How did you like this article? If you have any additional thoughts or comments on this post, you can engage in our social media through LinkedIn or Facebook.