Blog » Design Strategies and Tips for Health Apps
Users took their health into the palm of their hand in 2020. From virtual doctor appointments to bringing the gym into their living room, health apps became a lifeline for users worldwide. And now that this convenience has been introduced, they show no indication of slowing down.
According to Computer Weekly, health-related apps or medical apps saw a 25% rise in downloads from the beginning of the pandemic through the start of 2021. These include apps for healthcare, which connect users with doctors, nurses, and other healthcare professionals, and fitness apps, which focus on fitness, nutrition, and preventative care.
So, with so many users actively looking for, downloading, and using these apps, first impressions, interface design, and user experience are critical. Most users download and use something, but right now, they have near endless choices when it comes to health, fitness, and wellness apps. They also have the option of choosing an mHealth app and telehealth solutions or abandon them entirely for a traditional experience.
Remember, a healthcare mobile app is something users need to use, and they may not be as excited to open it up as they are on Instagram or a streaming video app, which is all the more reason to focus on a positive and well-designed user experience.
Privacy Should Always Be the First Consideration
Before you even turn to designing and developing, keep in mind that privacy is always king when it comes to healthcare software and applications. If you're delving into healthcare, you will need to keep privacy at the core of every layer of your software –– especially considering HIPAA violations and patient data breaches can lead to Department of Health and Human Services (HHS) fines of up to $1.5 million.
As of 2021, and in light of the COVID-19 pandemic, 55% of patient interactions now happen via telehealth and that's made addressing privacy even more critical. While some patients will go back to in-person communication, many will not, and it's expected that $250 billion will be spent on virtual healthcare even after the pandemic is over.
Getting your privacy plan in order should be a top priority and your number one investment. Technology Rivers can help guide you as you navigate all privacy-compliant regulations and requirements for healthcare mobile app development.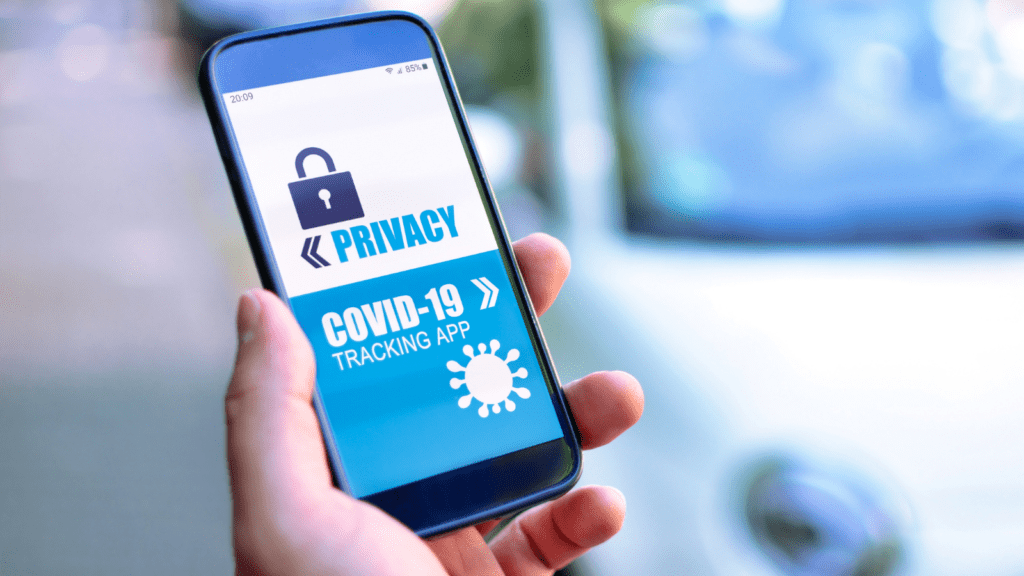 Design With HIPAA Compliance in Mind
With privacy as the focus, your healthcare app will have to follow HIPAA regulations, which include authentication requirements regarding who can log in, encryption requirements, audit logging, and that the app logs users out after inactivity or closing the screen. These necessary qualifications can make for a clunky experience, particularly when you have users who are not as tech-savvy and find themselves more easily frustrated.
So, how do you develop an app that's both HIPAA compliant and user friendly? By making it easy and privacy-safe for the user to log in, enter their data, log out, and log back in. That can be done by enabling touch ID and face ID within the interface, or by setting an access code, similar to a phone passcode, where a user doesn't have to remember a complicated password and can instead pop in a number they'll remember. The passcode or ID technology can be used to secure the data or health record when in a browser and throughout the healthcare mobile app whenever sensitive information becomes available.
As you are designing your health app in line with HIPAA compliance, remember that special design practices or considerations may impact the timeline and cost. Want to learn more? Start with this article, Developing a HIPAA Compliant App in 2021: How Much Does It Cost?, for a look at the cost of developing HIPAA compliant software.

Keep the Interface Simple and Minimal
The design for healthcare should be all about white space. When it comes to healthcare app design, don't get bogged down by adding stock photography. For graphical elements, consider adding just a few obvious icons, with captions, to help users navigate without reading. 
Everything should be simple and minimal to keep users focused on a clear CTA and decrease their anxiety about whether they are going to locate the one button they need. When designing healthcare apps, you want to design for the lowest common denominator –– the user with zero tech experience –– to ensure that this will be a universally usable experience.
Focus on an Easy-to-Follow Streamlined User Experience (UX)
When it comes to healthcare solution software and applications, people may be anxious just by logging in, which is exactly why everything about the UX design should be simple, easy-to-use, and calming.
For a great user interface design, there should be little clutter on each screen and a user should be able to easily navigate from one step to the next. Think of a system where it's impossible to get to the next page without taking the correct action first. Your drop down menus should be clear and concise –– adding too many pages or options will increase the amount of time it takes a user to decide and increase the likelihood they abandon the app. Don't overthink how many pages you need. Keep it straightforward and streamlined.
Design Best Practices: Make it clear when someone is booking telehealth v. in-person appointments. You often don't have the luxury of confusing people before they simply choose to download another option. Your navigation should make this nuance explicit and add in double checks so a user can't book the wrong experience.
Choose the Right Colors for Healthcare v. Health and Fitness
Colors are incredibly important in design, particularly when you're working in what could be considered a high-stress field. Blue, green, and every shade in between are universally seen as calming colors, which put patients at ease when they log in.
Tip: Colors to avoid for healthcare apps include red, yellow, and orange, which increase stress and can make users feel anxious.
Meanwhile, there's more freedom in the choice of colors you can select for a health and fitness app. To energize users to follow a workout plan, compete against a team of other athletes, or follow a diet, vibrant, saturated colors, surrounded by white space, can produce a feeling of energy and vitality.
 Think of FitOn or Peloton. These two popular health and fitness apps use purple, pink, red, and black – all colors that would be a mistake for a healthcare mobile app but motivate a user who is looking for motivation to get moving.
Put Accessibility at the Center
508 compliance, or making technology available and accessible to all, including those with disabilities, should always be on your mind when working on healthcare or medical applications. And remember, in a healthcare application, you could be dealing with users who are elderly or are visually impaired, using small phone touch screens, or dealing with arthritis in their joints. 
Consider your user personas when you're designing the user experience for mobile healthcare apps. This can help you tailor your approach to accessibility.
For apps UI design, use fonts that have clear, clean lines, preferably in sans serif, and do not use this as your opportunity to try out new and multiple font color combinations. Avoid a light typeface on a dark screen and, instead, always opt for a classic white screen with a dark typeface.
Additionally, consider whether your buttons are big enough for hands that might not be as nimble as they once were. Make the design and user experience friendly for all users –– not just those who are used to having a phone in hand at all times.
Consider Integration with Wearables
Most entrepreneurs in the healthcare industries don't have their sights set on one siloed project – they want to expand their reach! So, consider how you can integrate with the obvious next step in healthcare and health and fitness: wearables. It seems every other user has an Apple Watch or a FitBit on their wrist, and integration with those isn't limited to their owned software.
If you have seamless integration with those wearables, it creates an added incentive for users to use your app for tracking, monitoring, and more.
Launching a Healthcare App? We Have More Resources
If you've landed on this blog post because you're in the throes of the beginning stages of planning, designing, and launching a digital health app, then we've got you covered. Start with the blog posts below, then, contact us to learn more about how Technology Rivers can equip you with the knowledge you need to successfully launch a user-friendly health app.
Do you have anything to add that others may also learn from? Share it with us! Join the conversation on LinkedIn and Facebook.