Blog » 5 Ways to Improve Patient Experience in Digital Healthcare
Improving patient experience has been a significant challenge to the healthcare industry for years. And with the aggressive technological progression and current pandemic situation, the number of people who opted to explore digital options of getting healthcare services and information has drastically increased. 
The rise of demand and necessity for a robust healthcare system can be invigorated when virtual care and patient experience have a solid systematic foundation, the right tools, applications, and software.
These technological strategies and tools would be an opportunity to take advantage of the digital options for medical professionals, hospitals, and clinics worldwide to cater to patients who need medical assistance wherever and whenever they are while keeping the medical quality afloat. 
Having this at hand leads to highly engaged patients wanting to know about their health status and ways to understand them even more. These patients who have digital health patience experience are likely to be also more involved with their healthcare decision-making and preventative care approach than before its technology contemplation.
According to the recent study conducted by NEJM Catalyst, when patients have a high level of engagement with their health care, there are usually better overall outcomes with their wellness. And healthcare providers reported, "that their patient engagement initiatives are having a major impact (14%) to moderate impact (34%) on quality outcomes."
And, how do you improve the patient experience through digital health technology?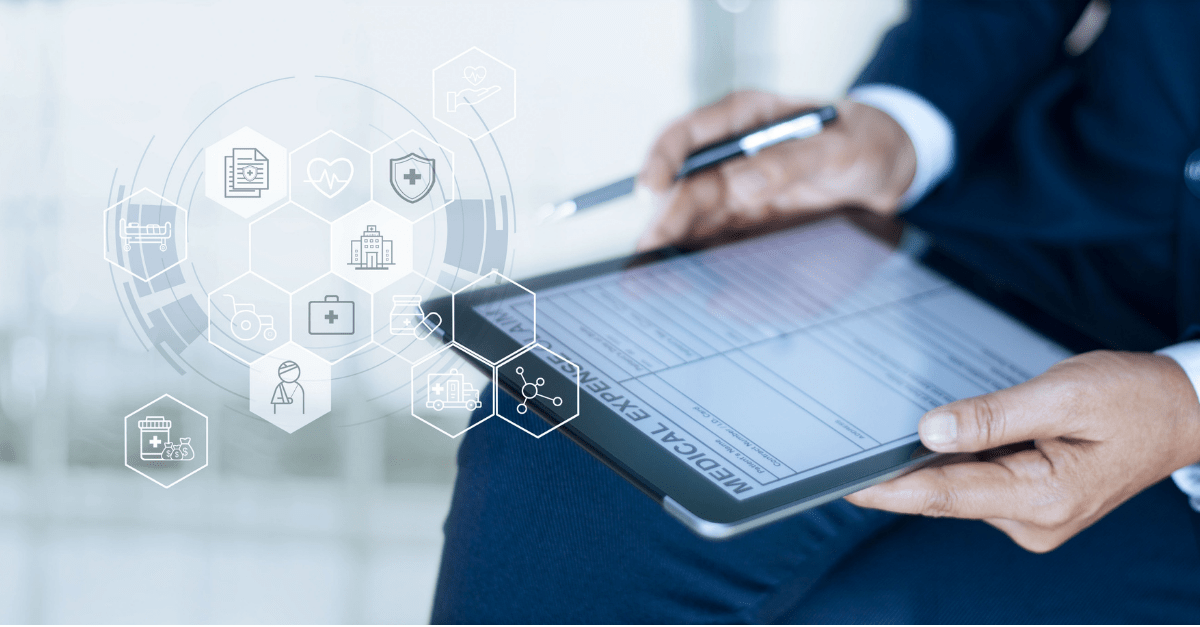 1. Provide User-friendly Apps for Patients
Even before the pandemic broke out, healthcare providers have been continuously finding ways to provide a better patient care experience. Some might even have already offered advanced digital telehealth systems, which utilize remote monitoring, and visual diagnostic tools and directly integrate patient information into a database. 
Furthermore, with the current situation, everyone now has a deeper understanding of the benefits of allowing patients to get their consultations and other medical services through online consultations that do not require face-to-face interaction.
According to the research published on the last 15th of July 2020 by the National Center for Biotechnology Information, patient care through telemedicine or video consultation suddenly increased in demand. This quick onset of the health crisis forced less formal visual medical tools such as FaceTime or Zoom to provide fast medical assistance.
As these options offer safer alternatives and can help slow down the spread of COVID-19, it has become a primitive fact that many healthcare patients go online to find reliable healthcare providers who can meet their unique needs. 
For example, they could be scouring for a specific medication, treatment, facilities, or other health services to acquire mental and physical wellness. And the best way to leverage digital technology in aiding, testing, and treating health crises is to provide user-friendly applications for patients.
So, what are the criteria of the right healthcare apps for patients? You may also check our article on What Patients are Really Looking for in a Healthcare App? Features of an Ideal Health App.
The right healthcare apps suited for patients are user-friendly, easy to access, practical synchronization ability with other medical devices, ongoing online customer service support, and reliable technical quality and security. 
An excellent digital healthcare application experience comes from its more extensive details, down to smaller ones such as responsive buttons and graphically attractive ones. Making these critical factors in a mobile application can significantly improve the patient experience, reduce the risk of exposure to the virus, save patients time and effort, and patient satisfaction.
2. Offer Online Appointment and Scheduling
It's undeniable that time is the most valuable asset that no one can ever take for granted. One of the most significant edges of the current technological advancement in healthcare is to have the power to create easy access to medical consultation and scheduling. 
Offering an online appointment and scheduling can alleviate the typical medical consultation nuances that patients usually experience during one-on-one appointments and allow patients to seek help sooner due to last-minute cancellations or other schedule changes. This innovative strategy also enhances patient satisfaction and retention.
According to a PwC survey, around 47% of healthcare organizations didn't offer this tremendously important online scheduling feature for their customers in the United States. 
Based on the 2019 Healthcare consumer trends, patients listed that their topmost priority in medical services would be the convenience and access influencing their healthcare decision-making. Thus, making it highly crucial for healthcare providers to have in the systematic process. 
Besides giving that patient satisfaction and convenience, they will also gain competitive advantages, helping fill appointment gaps, reduce burdensome administrative tasks and better patient experience. Creating this innovative perk and investing in an online scheduling system is excellent for business.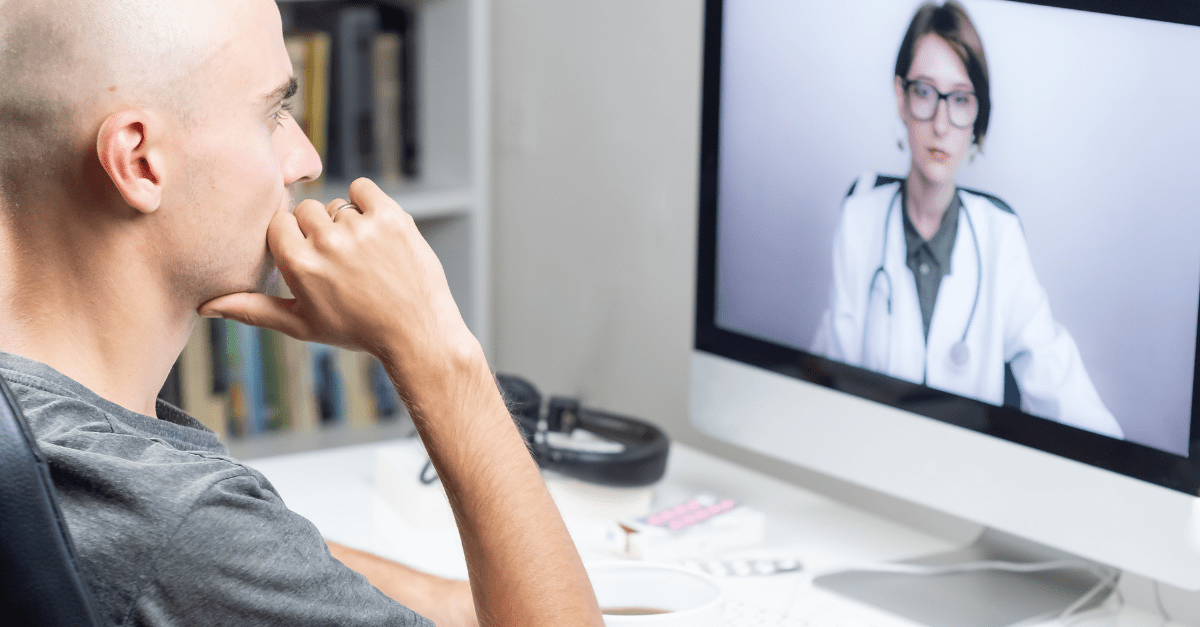 3. Make Remote Patient Monitoring Possible
A Remote Patient Monitoring (RPM) is a subset of telehealth that uses technology tools to track patient data in real-time and outside the typical healthcare settings. For example, a person chilling in a cafe and eating the cake that he ever wanted after a tedious work, then devoured more than his limit. 
His smartphone and wearables report his blood sugar levels, dietary intake, and vital signs to his health data and respective medical doctor's database during this scenario. Smart monitoring devices have enabled healthcare systems and data to be updated and transferred to their healthcare providers.
Last year, the COVID-19 pandemic sped up the adoption of remote patient monitoring technologies in any healthcare organization of every size and category. One of RPM's advantages is that it can make processes more effective, efficient and make the outcomes more attainable since the data can provide the necessary patient's medical information.
The physiological signals such as temperature, respiration, and heart rate can be measured by IoT wearables that can help detect COVID-19 symptoms, worsening conditions, and alerting care teams with the situation. These alerts can automatically and intelligently be routed to the appropriate clinicians to refine response times and patient safety.
And to make remote patient monitoring possible, here's how to do it:
Identify the Health Institution needs
Set the goals
Decide to lease or buy RPM devices
Train patients and healthcare professionals
Deliver RPM and engage patients
Rowing RPM technology requires a quality platform that provides easy, comfortable, and empowering information to fill in the gap between healthcare settings and patients' living environments. Enabling virtual care management by collecting and analyzing healthcare data can streamline patients' conditions, whether stabilized, deteriorating, or improving.

4. Provide More Efficient Ways for Patients to Pay Bills
Blockchain has given us the ability to garner healthcare payment features and happens to be the current hope of getting impactful medical billing and data management for 2021. For example, a tech company that provides technological development can help medical practitioners view patient data across different points of care while using blockchain for cost forecasting and direct paying. According to TransUnion's study, more than 60% of patients in the United States do not usually pay their medical bills, which could rise by 95% this year.
You may want to read this related article we wrote: What Solutions Does Blockchain Provide For The Healthcare Industry?
One of the main factors of having this payment blockage and delays is that some patients don't have an idea how much they owe due to various insurance and physician documents going back and forth, thus the delay in getting bills on time. 
However, this has not stopped payment and medical practitioners from using digital technology to bring more efficiency to the healthcare system. This also takes more opportunities for health systems to rethink their strategies for managing their patients' payments. Adapting to the blockchain and patient-centric model is an idea that one should not be ignored as much as one wants to have their medical business afloat.
Developing a practical patient payment application can reduce long accounts receivables cycles by making the healthcare payment process more accessible and user-friendly. Healthcare systems in any medical institution should remodel their payment strategies and tools to increase operating margin and improve their patients' financial experience.
5. Provide Educational Tools and Resources
Everything from patient self-management to improved data outcomes, the digital era has opened many opportunities to advance the healthcare sector. And seeing education towards this technological enhancement can become a mandatory approach to improving the learning experience for medical staff and patients alike. Ensuring that all medical employees participate in clinical updates, skill testing, and health and wellness awareness is crucial for providing medical aid to patients.
With this systematic approach to innovating medical knowledge, various online resources can help health professionals manage the undergoing digital transformation. These often come with various materials like videos, online monitoring, hand-on simulation, and more. The impact of continuous digital healthcare education reaps benefits, showing that health professionals have equipped themselves with more knowledge and improved their medical field performance.
It has also become more evident that these digital learning experiences for healthcare professionals have cost-effective and positive educational effects. Aside from this, online forums and support groups have helped health professionals and patients who are currently experiencing conditions that need more education programs and emotional groups. It has positively impacted attendance and retention on online education courses. 
Upskilling healthcare staff and conditioning patients on how to take care of themselves have been the cutting edge of using digital healthcare. Thus, using this as a learning portal for both patients and medical professionals would be the wisest decision one can ever make in the healthcare industry.
Why Should You Focus on Improving Digital Patient Experience?
Here comes down to the main point as to why healthcare professionals and entrepreneurs focus on improving the digital patient experience. We also wrote a similar blog that tackles How Mobile Apps Can Help Reduce Patient Waiting Time.
Having an innovative and effective digital patient experience creates positive healthcare outcomes for patients. The early digital adopters have achieved significant developments in managing and monitoring chronic patients, making them stay healthy, and avoiding costly hospital trips.
To breakdown this thoroughly, there are three primary objectives of achieving a positive digital patient experience:
Improving the health of the population
Improving patient's satisfaction and quality service
Reducing the per capita cost of the healthcare industry
If you're planning to develop a healthcare app, we wrote a blog that explains the 3 Proven Strategies For Building a Health App That Patients Actually Use.
No matter where they start in improving the digital experience, specific steps can help ensure success based on common factors discussed above.
Conclusion
There are many ways to improve patient experience in this digital era by providing user-friendly applications, offering online appointment and scheduling, making remote patient monitoring possible, providing more efficient ways to pay medical bills, and giving educational tools and resources to healthcare professionals and patients. 
Involving in this newer health technology, the patient's experience has become more efficient, safe, and convenient. This standpoint comes from the online scheduling and appointment availability, exchanging lab results through online patient portals, and online payment methods.
As we also started to see a shift towards healthcare technology concerts, there will always be pros and cons. What lies ahead in choosing the right ways to develop such an online health experience is data privacy, healthcare quality, and patient safety as the core focus in the Healthcare Digital Patient experience.
You can follow these technological trends and remain competitive by adding suitable digital applications for your business. Contact us to make a move toward digitizing your healthcare practice.
What are your thoughts? Share them with us by engaging on our social media! Start by joining us on LinkedIn or Facebook.