Blog » Google Dialogflow, Amazon Lex, Rasa, IBM Watson Assistant, Microsoft Bot – Which Chatbot Platform is Best for your Organization?
Conversational AI platforms are the foundational technology for the development of chatbots and virtual assistants. The market is large, diverse, and changing rapidly. Application leaders need tools to segment and evaluate the market in order to make better decisions on adoption, investments, and competence building.
We at Technology Rivers have developed chatbots and virtual assistants for our clients over the years to make their customer experience second to none. That meant that we had to weigh in all the options out there in order to provide a solution that fulfilled our client's needs whilst creating and garnering happy customers for them.
Identifying your Chatbot Requirements
It is important to find the right chatbot framework for your use case and your company. More importantly, it's essential that we understand which technology vendors are suited at different levels of sophistication so as to not have an overly complex system with features none can utilize or afford when there should be simplicity in place instead!
The sophistication of chatbot solutions varies significantly. Some key factors that add complexity include:
The number and complexity of integrations to back-end or external systems, such as authentication services, customer relationship management (CRM) systems and support ticketing can contribute heavily toward the complexity.
The sophistication of the underlying customer and domain model will influence not only how much work you have to do, but also what that work entails. While this is related to any integrations involved in your project or their complexity themselves, it may be another point where things get more complicated rather than not.
The complexity level of your chatbot can vary based on the type and number of channels you want it to communicate with. For instance, developing a text-only bot is often less complex than one that includes images or voice interactions as well.
The orchestration of multiple chatbots or virtual assistants for different use cases, and even collaborating on the same task can greatly increase architectural complexity.
The more utterances or intents to support, the greater complexity involved.
The number of languages and their variants can influence the solution that is needed.
Tools assist in mitigating the complexity of designing, developing, and maintaining solutions. As solution requirements become more demanding, the importance of stronger tools increases.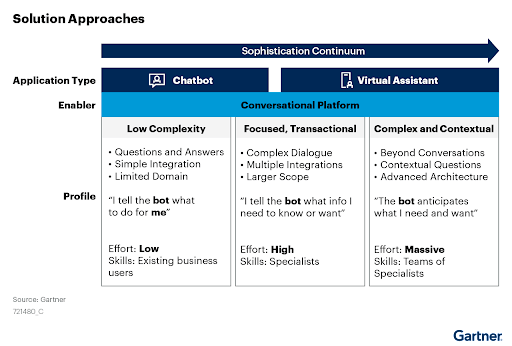 What Core Features Should a Good Chatbot Development Platform have?
Developers are always in need of more convenient ways to implement efficiently, keep their internal data secure, and deploy briskly. There are differentiating factors one should consider when choosing from the top chatbot platforms to determine which one is right for their business.
Given below are some of the important features to consider when choosing a chatbot platform for your business:
Templates, models, and use cases
Omni-channel marketing
Multilingual bots
Full-stack solution that can integrate with your other tools
Security features
Artificial intelligence/machine learning capabilities
Detailed analytics and reporting
There are many chatbot platforms out there, but in this article, we will cover the five most popular in the industry: Google Dialogflow, Rasa, IBM Watson Assistant, Amazon Lex, and Azure Bot Framework. In this blog, we will compare these five conversational AI platforms to help you identify which one is best suited for your organization. The answer to 'which chatbot platform should I consider for my business?' is, unfortunately, not a quick and easy one, but the good news is that all five are sound options that can be considered. So, let's dig a little deeper into their features, pros, and cons.
Pitting Top Chatbot Platforms Against Each Other
Now let's try to look into each chatbot development platform and weigh in their pros and cons:
Google Dialogflow
Google Dialogflow is an AI-powered conversational interface that offers a web-based development platform and NLU engine to power your chatbots. The company has over 1.5 million active developers worldwide, providing the perfect tool for creating engaging customer-facing chatbots on top of your products and services.
Pros
Multilingual support
Google Dialogflow provides multilingual support to engage with your global customer base. It currently supports more than 30 languages (and variants) worldwide.
Small talk feature
Dialogflow's conversational agents can learn how to support small talk without additional development. In these cases, your bot will automate responses with predefined phrases, set by you!

SDK support
The framework also offers Software Development Kits (SDKs) for more than 14 platforms including multiple different devices such as mobile devices, cars, wearables, speakers and other smart devices. Additionally, Dialogflow provides client libraries and guides for C#, Go, Java, Node.js, PHP, Python, and Ruby.
Cons
Absence of a live customer support
Google's Dialogflow platform has a limited customer live support option. Your customers can only get help from filling out an online form and waiting for your staff to respond. Even on the Enterprise version of the platform, the only additional support is a guaranteed support ticket response time, which can slow down the processes.
No broadcasting system
There is no broadcast (message blast) system in Google Dialogflow. This limits the ability of a Dialogflow chatbot to grow its audience and sustain a lively engagement with users.
Rasa Framework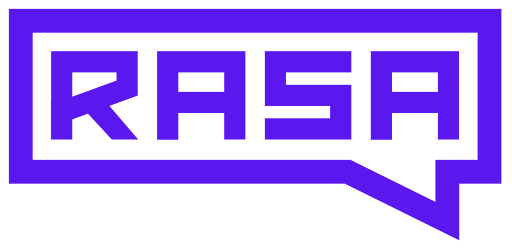 Rasa is a highly customizable, open-source, AI framework that makes it easy to make virtual assistants and custom chatbots using a combination of AI and machine learning approaches and heuristics for rules. It can support chatbot development for hobby projects to complex enterprise systems alike.
Pros
Many customization options and possibilities
The framework develops highly customizable chatbots. This allows developers and businesses to create very unique AI-powered text and/or voice assistants.
Chatbots as HTTP servers
The chatbots can be run as simple HTTPS servers.
Documentation and online community support
Rasa has one of the most comprehensive documentation sets and an online support community in the chatbot builder niche.
Additional features
Rasa lets you turn free-form text in any language into structured data. Supports single and multiple intents and both pre-trained and custom entities.
Cons
Requires developer expertise
One caveat with using Rasa is the cost attached to setting up the Rasa environment locally. There is definitely an arduous learning curve that is inevitable for beginners.
Resource-intensive platform
Chatbots developed by the framework are resource-intensive on the server-side.
IBM Watson Assistant
IBM's Watson Assistant is a rule-based chatbot that provides quick interaction across any channel at the scale your organization needs. Using artificial intelligence and natural language processing (NLP), Watson Assistant enables companies to provide their customers with relevant information and resolve their issues in an easy way by automatically learning from previous conversations.
Pros
Data privacy and security
IBM's stringent security policies promote data privacy. IBM Watson Assistant helps you protect and safeguard your customers' conversations with the power of IBM security, scalability, flexibility.
Telephony platform
When the chatbot gets a request that it cannot solve, Watson Assistant connects the client to a telephony platform to get further help. It is designed to extend and enhance your current customer service applications and resources, by enabling your chatbot to:
Have the ability to respond to customers inquiries via phone and digital channels
Find answers within any existing structured or unstructured content
Trigger actions and interact with additional systems
Cons
Requires developer expertise
Just like Rasa, Watson Assistant comes with a lot of features and capabilities that require organizations to use it to have developer expertise to unlock its full potential.
Access to chat history
It does not allow your customers to have access to their chat history with the assistant.
Pricing
IBM Watson Assistant is targeted towards bigger organizations that can afford its platform.
Amazon Lex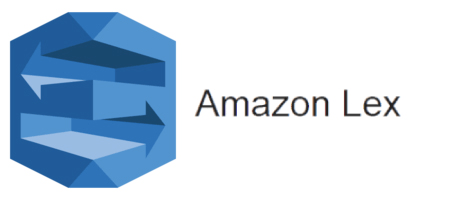 Amazon Lex is offered by Amazon Web Services (AWS) for building conversational AI interfaces into any application using voice and text. Popular Amazon products such as Alexa are powered by the same technology that makes Lex work. Using the Amazon Lex console, developers can build, test, and publish text or voice-based chatbots.
Pros
Scalability
Amazon Lex makes the process of scaling chatbots easier. With automatic capabilities, developers no longer need to manage hardware and infrastructure themselves as Amazon Lex will take care of that for them.
SDK support
With Amazon Lex, you can build iOS, Android, Java, JavaScript, Python, .Net, Ruby, PHP, Go, and C++ bots that span mobile, web, desktop, and IoT platforms.
High fidelity telephony conversations
The Amazon Lex speech recognition engine has been trained on telephony audio. When building a conversational bot with Amazon Lex, the 8 kHz sampling rate support allows for higher fidelity with telephone speech interactions, such as through a contact center application or helpdesk.
One-click deployment to multiple platforms
With Amazon Lex, you can easily publish your bot to chat services directly from the Lex console. This allows for a seamless user experience that caters specifically towards Facebook Messenger, Slack, and Twilio SMS users with rich formatting capabilities providing an intuitive interface.
Cons
Monolingual support
The Lex Bot framework only supports English as of now.
Data preparation and accessibility
The process of data preparation using the Amazon Lex is by and large very complicated. Additionally, the utterances and entities mapping.
Azure Bot Framework
In 2016, Microsoft launched Azure Bot Service to enable chatbot creators to move to the cloud and allow Microsoft to manage server and storage considerations. Microsoft has a desire to create a robust and large bot directory and chatbot search engine using this platform, so bots that utilize Azure Bot Service will be added to the Microsoft Bot Directory automatically. The service provides templates and SDKs using the Bot Framework and works well with other Azure services like QNAMaker and LUIS.
Pros
Easy integration with Cognitive services
It supports seamless integration with multiple Microsoft Cognitive services like face recognition, text analysis, spell-check APIs, etc.
REST API support
With Azure Bot framework, you can deploy your chatbot as a REST service.
Cons
Limited SDK support
It requires a developer to choose between only two languages – Node.js or C#. The two offer different functionalities, therefore a choice between the two should be based on the needs of the client and how conversant the developer is with either of them.
Implementation complexity
The Azure Bot framework comes with a caveat that requires a considerable amount of computer coding for implementing a conversational AI interface. At times, a developer has to write a lot of computer code even to implement a basic function with the Azure Bot framework.
Conclusion: What's the Best Chatbot Platform for your Mobile/Web App?
In this article, we learned about the pros and the cons of the five most popular chatbot platforms offered by the tech giants of this era – Google, Amazon, IBM, Microsoft, and Rasa.
In this blog, we have learned that there are tools that are centered on a domain-specific topic or universal tools, platforms that allow you to program your chatbot using SDKs, platforms that do not require coding, and environments that support English or your primary language. There are paid and free platforms as well. Free access plays a huge role in developer adoption and the chatbot platform gaining that critical mass. It all comes down to what your organization is willing to achieve through a conversational AI platform.
In this review article, you were able to analyze that although Dialogflow is a promising option and often a point of departure for companies exploring NLU and NLP, the platform itself is still very much a work in progress. Dialogflow is currently only useful for companies looking to experiment and have enough money for that, or for developers with an AI-chatbot building hobby.
RASA, even though a relatively late starter, has invested much time and effort in developer advocacy. But as mentioned before, it requires an abstract approach to dialogue management and implementation, which can become a major bottleneck for a brisk production need. It also requires managing the local installation.
When it comes to IBM Watson Assistant, we have shown in one of our chatbot tutorial blogs how it combines artificial intelligence (AI) and sophisticated analytical software suite for optimal performance as a merely "question answering" machine. But IBM is highly accessible in terms of their free tier with an abundance of functionality.
Amazon Lex is a great option if your organization already has an existing AWS cloud infrastructure implemented. But developers more often than not, run into reindexing and data accessibility issues pertaining to AWS Cloud services.
Microsoft has a fast-growing and expanding bot framework environment with tools to match. What is attractive regarding Microsoft, is the native code approach within the Bot Framework coupled with the GUI of Composer. All underpinned by the exceptional power of LUIS. But it requires development ecosystem maturity and has limited SDK support that doesn't cater to all the programming languages out there.
Finally, the chatbot platform serves a purpose in your organization. The offering best suited for that purpose should be the best choice for your business. Feel free to reach out to us if you want to learn more about what chatbot platform works for your organization's use case. We'd be happy to assist you in finding a solution that's tailor-made for your company's needs and values.
Did this article help you decide which chatbot platform is best for your business? Let us know your thoughts. You may connect with us through our social accounts on Facebook and LinkedIn.
References:
https://www.gartner.com/reviews/market/conversational-platforms
https://www.gartner.com/en/documents/3993709/making-sense-of-the-chatbot-and-conversational-ai-platfo
https://cobusgreyling.medium.com/a-comparison-of-eight-chatbot-environments-41ad3b795dc7
https://www.predictiveanalyticstoday.com/what-is-chatbot-platform/
https://technologyrivers.com/blog/amazon-aws-microsoft-azure-google-cloud-cloud-platform-for-saas-app/
https://cobusgreyling.medium.com/a-comparison-of-eight-chatbot-environments-41ad3b795dc7
https://www.trustradius.com/chatbot
https://chatbotsjournal.com/25-chatbot-platforms-a-comparative-table-aeefc932eaff
https://www.predictiveanalyticstoday.com/what-is-chatbot-platform/
https://www.kommunicate.io/blog/chatbot-framework-platform/